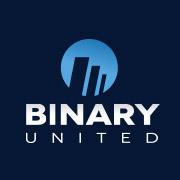 Affliation is all about building a base of trusted people who want to help you run your business and make profit from it.
Nicosia, Cyprus (PRWEB) April 19, 2013
As a leading binary options affiliate program, Binary United does not just follow trends but sets them. First, they created a unique multi-software program, then they added various marketing tools; after that they focused on several language versions for those tools, and now it is time for another affiliate revolution. Binary United have launched two features that make the life of an affiliate easier than ever: Server Postbacks and URL shortening service.
"Affiliation is all about building a base of trusted people who want to help you run your business and make profit from it. Our mission is to make this win-win situation as easy as possible. This is why our development team is working really hard to constantly launch new tools," says Eric S. Smith, the CEO of Binary United.
SERVER POSTBACKS
New feature from Binary United enables affiliates to keep track of their conversions. Server Postbacks send configured parametres to an affiliate when customers perform certain defined actions. Postbacks can be sent for two events: sign up and the first deposit. Information about such an action is sent immediately and directly to the affiliate's application. All that an affiliate needs to do to use this tool is to generate and send a tracking URL to Binary United and the program does the rest. There is no need to log in to the affiliate panel every few minutes for updates. Server Postbacks will send the newest transaction details.
Another feature recently introduced for Binary United affiliates is URL shortening service.
URL SHORTENING
Shortening of links is already highly recognized feature, but what many affiliates may not know is that it actually helps. First of all, short links help to "hide the purpose" of the link. Any person who signs up to become an affiliate is given a unique affiliate ID. This ID is usually a long string of digits and it does not necessarily look attractive to users. Short links look neat and they will look better on the affiliate's site. Also, a lot of users have become aware of affiliate links and often won't click on them. Shortening an affiliate link keeps potential buyers from recognizing the link as an affiliate link.
ABOUT BINARY UNITED
Binary United is a leading binary options affiliate program whose representatives boast 10 years of experience in the trading and affiliate businesses. The company offers the only multi-software affiliate program available on the market. They offer the best selection of binary options trading brokers and have at their disposal a state-of-the-art proprietary Affiliate Back Office. It consists of a professional and dedicated team of friendly and accessible affiliate managers who make sure every client is followed with a phone call from a senior broker.