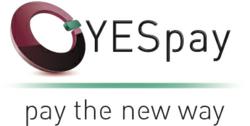 London (PRWEB UK) 17 April 2013
Go omni-channel to grow multi-fold
Taking the retail businesses omni-channel with mobile, Internet, iPads or NFC is increasingly becoming important for high consumer visibility and sales.
Whether it's large multi-national retailers or small local vendors, the challenge of reconciling payments from multiple channels into a single ledger prevails. It is also necessary to ensure that the multiple payment systems in place should each be stable and secure. Furthermore, the systems must be compatible, so customers can pay cross-channel with ease. This is where arises the need of an integrated alternative.
YESpay's EMBOSS - Global reach. Pivoted action
YESpay offers the most innovative and cost-effective range of payment products to retailers of all capacities for Retail, Kiosk, Hospitality, MOTO, Internet, mobile, tablets and social commerce environments. Linked to YESpay's single hosted EMBOSS gateway, all solutions converge into a single data centre that is based on a unique 'Cloud A2 computing architecture' making it possible for retailers to seamlessly receive payments across countries and channels. EMBOSS is fully EMV Chip & PIN, PCI- DSS (Level 1) and PA-DSS certified and hence takes away the headache of PCI Compliance for retailers.
YESpay's omni-channel payment services with EMBOSS payment gateway cover:
Various industry sectors like Retail, Hospitality, Leisure, Entertainment, Transport, Education and Charity
Multiple geographic markets
Card Present and card-not-present transactions
Solutions that integrate with EPOS tills, kiosks, tablets and smartphones
Fraud & Risk Management with 3D Secure and Point-to-Point Encryption
Value-added services such as DCC & Tax-free, Gift Card
YESpay makes it a win-win for all!
YESpay's omni-channel payment services offer a myriad of benefits for retailers as well as consumers:
Cost-effective along with ease of integration
Ability to perform on-line as well as off-line transactions
Increased revenue and growth opportunities – more touch points into target market for retailers
Better responsiveness and sensitivity to changing environments
Increased customer loyalty through better understanding of customers
Better customer experience reducing churn and increasing loyalty
Customers also benefit from an increased choice of interaction opportunities and the ability to switch channels as per their convenience
24x7 fault tolerance
About YESpay International Limited
YESpay International Ltd., a global card payments service company, is now a member of the WorldPay Group. YESpay provides highly secure Internet, EMV Chip & PIN, contactless and gift card payment processing services to independent and multi-chain merchants. Through EMBOSS, the YESpay Managed Payment Service, merchants can quickly accept integrated card payments within EPOS, kiosks, hospitality and e-commerce systems with minimal capital investment and low on-going services costs. EMBOSS is an on-line IP-based payment processing service that has been generically pre-accredited by major Card Acquirers in Europe and North America (including First Data Merchant Service (FDMS), Chase Paymentech, Barclaycard Business, HSBC, HBOS, Lloyds Cardnet, Streamline, Ulster Bank, Elavon, PBS, Amex and Diners). In addition, the YESpay EMBOSS service is fully end-to-end certified to Payment Card Industry Data Security Standards (PCI DSS) Level 1 as mandated by Visa and MasterCard. The YESpay EasyV-Suite of card payment products is innovative and cost-effective for EPOS, Kiosk, Hospitality, Mobile and Internet environments. With the YESpay EMBOSS card payment service, merchants can perform card payments in both card-present and card-not-present environments.
Contact details:
UK Headquarters: Checknet House, 153 East Barnet Road, Barnet, EN4 8QZ, UK | +44 - 203 - 006 – 3790
Canada Office: 116 Spadina Avenue, Suite 201, Toronto, Ontario, M5V 2K6, Canada | 1 855-YES-PAY- 1
PR Contact: Nitasha Jain, Marketing Manager, ext. 402, nitasha.jain@yes-pay.com, marketing@yes-pay.com