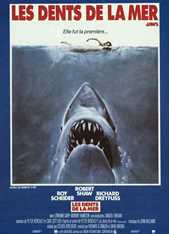 Essentially we are selling the same goods but to a new audience looking for an 'English as a foreign language' item
Stirling, United Kingdom (PRWEB UK) 17 April 2013
High-quality entertainment has always been a popular global export. Classic films have been viewed around the world although the interpretation of famous titles may greatly differ depending on which territory they are broadcasted in. In France, Jaws became known simply as "The Teeth of the Sea", while German audiences were treated to the "Curse of the Caribbean" instead of The Pirates of the Caribbean.
While unfortunate translations will continue to appear on cinema billboards for years to come, internet shopping gives movie lovers everywhere the opportunity to buy a film in its original language – a near impossible concept in the pre-internet days.
After years of selling to a UK-based audience, online retailer Back2Cash this year explored the possibilities of selling abroad through multiple online marketplaces. As a result, they discovered that they could market their entertainment products as "English as a foreign language" goods to a niche consumer group in France and Germany, thus adding a new dimension to their business.
While Back2Cash owner Michael Shaw isn't new to selling on large online marketplaces, marketplace management experts Seller Dynamics have made it possible for him to sell on numerous marketplaces simultaneously while managing his e-commerce operation from one single dashboard.
"We were originally trading on Amazon UK before consulting with Seller Dynamics about growing our e-commerce operation and since signing with them we have listed on Amazon Germany, Amazon France and on Fnac, the most popular online marketplace in France. Essentially we are selling the same goods - DVDs, Blu-Rays, CDs, books, video games, and mobile phones, but our entertainment products are proving very popular with our overseas customers, whether this is English speaking expats or people looking for an 'English as a foreign language' item."
Michael isn't stopping there and already has plans to sell a new stock range on eBay. Although selling on numerous marketplaces may seem like a complex process, Seller Dynamics is on top of things. Automated functions such as the unified inventory management tool makes sure that all stock can be listed on various marketplaces and nothing will be oversold while an automated re-pricing feature allows Michael to set competitive price margins to ensure he remains both competitive and profitable at all times.
---------- End ----------
For further information contact Seller Dynamics
at +44 (0)1786 430076
or email steve.boland(at)sellerdynamics(dot)com
Note for editors:
About Seller Dynamics: Seller Dynamics is dedicated to helping retailers maximise their sales and profits online, by utilising the power of marketplaces such as Amazon, eBay, Play.com, and Fnac.com. With Seller Dynamics, retailers can list their entire product portfolio on these marketplaces, reaching a global audience of billions, while simplifying their overall business management through Seller Dynamics' powerful inventory management and dynamic price management tools.
Seller Dynamics is a brand of Objective Associates Limited, a leading software and web development agency based in Stirling, Scotland. The company offers Seller Dynamics on a commission based model together with a modest set up fee. Formed in 2002 with a background in class-leading enterprise-grade ATM software development, the company has significant expertise in the design and development of robust and scalable software systems utilising the Microsoft Platform and related technologies.