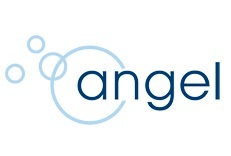 For the second year running, the Wolverhampton-based company will supply 240 500ml sports cap bottles for the event
(PRWEB UK) 18 April 2013
Water cooler supplier Angel Springs will provide water for a St George's Day beer festival.
For the second year running, the Wolverhampton-based company will supply 240 500ml sports cap bottles for the event, organised by local brewery Marston's.
The St George's Day Beer Festival and Family Fun Day will be held at the Marston's Brewery in Burton-on-Trent, on April 20 – the closest Saturday to St George's Day (April 23).
Featuring a variety of Marston's ales for the adults, the festival will also include live music, a bouncy castle and face painting for younger attendees.
Angel Springs' commercial director, John Murphy, said: "We're delighted to be supporting this fantastic event for the second year in a row.
"If it's anything like last year, it'll be great fun for the whole family – but with 12 varieties of ale on offer, it's important for the adults to pace themselves.
"We're offering drinkers the chance to take regular water breaks, and serving up a cool, refreshing alternative for teetotallers and designated drivers.
"Angel Springs is always looking to help out local events, and you can't get much more local than Marston's. We wish them the best of luck for the event, and hope everyone has a great time – we'll be keeping our fingers crossed for warm weather!"
Jo Topping, an event fundraiser at Marston's said: "This is an amazing event and it's a pleasure to have the support of Angel Springs again this year."
Angel Springs has donated thousands of bottles of water for local events and charity fundraising initiatives, and is sponsoring the Carvers Wolverhampton City Marathon – to take place later this year. To find out more about water coolers from Angel Springs, and its on-going commitments to charitable causes, visit: http://www.angelsprings.com/
ENDS
Notes to Editors:
For more information about this press release contact: sjames(at)angelsprings(dot)com
About Angel Springs:
Having provided fresh water and water coolers to clients across the UK for more than 20 years, Angel Springs (http://www.angelsprings.com/) is the country's longest running supplier. It employs 180 members of staff, and regularly works with and raises money for local community groups and charities from all around the UK.