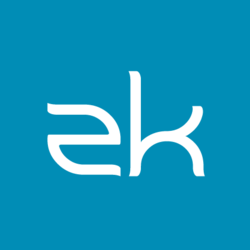 ZK is the best open source Java framework for building enterprise web and mobile apps.
London (PRWEB) April 19, 2013
Recently, ZK Team offered a series of online training courses that is free of charge to those who are beginners of ZK. The aim of the training is to help them get started and learn the framework in a more efficient way. The course consists of key concept and features of ZK including how to handle cross platform requirements with ZK's responsive design, leverage client-side control and 3rd party libraries, components overview, use of MVC and MVVM design patterns orientated and designed for those who wish to develop basic skills & knowledge of ZK.
At the moment four sessions have been conducted successfully with great sign up rate where registration was closed within the first few hours. The course has received positive feedback from users and participants proven to be helpful and useful in helping users make decisions on their approach on projects. Two more sessions will be conducted next week on the 23rd and 25th. Depending on the feedback and demand from the community, Potix will not eliminate the possibility of opening up another session or two in the future, please follow closely on the official website for any first hand news!
Potix Corporation develops and supports highly productive open source solutions in the area of Java and growing Dart. Our flagship product ZK, is the leading Java web framework for enterprise level web & mobile applications. Leveraging the powers of Dart & HTML 5, Rikulo is a framework for creating cross-platform web & native mobile applications.
Innovation is the most driving force behind the growing Potix. Potix delivered the first Server+client Fusion architecture, first embeddable Java web spreadsheet, first true pivot table and first Ajax framework to bring applications from mouse to touch in one codebase and component set.
ZK has more than 1,500,000 downloads since its first release in late 2005. ZK is deployed by a large number of Fortune Global 500 companies, including Barclays, Allianz, Swiss RE, eBay, Roche, Deutsche Bank, Sony, Sun Microsystems, Audi and Toyota, providing them with the ability to rapidly create rich Ajax enterprise level applications.