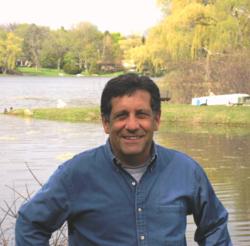 I am excited to partner with the community to help enrich lives by providing a meaningful experience through programs, parks and facilities
Bloomfield Hills, MI (PRWEB) April 17, 2013
"As a returning Commissioner to the http:// Oakland County Parks and Recreation, I am excited to partner with the community to help enrich lives by providing a meaningful experience through programs, parks and facilities", said new Parks and Recreation Commissioner Gregory Jamian. With 6,700 acres of natural landscapes and outdoor recreation for Oakland County residents, the 13 Oakland County Parks offer a wide variety of year-round recreation opportunities. Activities at our parks encompasses camping, hiking, swimming, boating, golfing and picnicking to cross-country skiing, ice skating and ice fishing and much more stated Greg Jamian. Oakland County is proud of its leadership in preserving park land and creating recreational opportunities for all the people of region. Our parks function in an environmentally-sensitive manner to protect the natural world for future generations. "In my board capacity, I will preserve our legacy to provide green space and recreational opportunities for all our residents to gather, celebrate, and engage in activities that promote health, well-being, community, and the environment"
Since his involvement, Jamian has provided leadership on the numerous initiatives geared toward making Oakland County a prominent leader in the park and recreation field. Such programs include: working to enhance the land protection plan, exploring new sources of revenues for our Parks and acknowledging the work of numerous volunteers.
"Greg has truly embraced our ambitious vision: to create the nation's premier parks and recreation system. I look forward to working with him again as he returns back to the Commission" said Pecky D. Lewis, Jr. Chairman Emeritus of the Parks and Rec Board of Commissioners. "Greg holds impressive credentials and is a great fit for our park system—his in-depth knowledge and experience of the workings of municipal parks is invaluable"
Jamian is a health care executive in Troy Michigan and is a graduate of Oakland University with a BA in economics. Jamian has served as an Oakland County Commissioner and is currently the Chairman of the Road Commission for Oakland County.