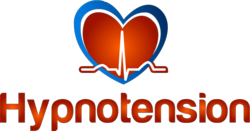 common sense is still needed. Obviously, the blood pressure lowering effects of egg may be outweighed if it is served as part of a cheese smothered omelette
London, UK (PRWEB UK) 20 April 2013
The humble egg has had bad press for years – with health pundits claiming it clogs arteries and raises cholesterol levels. Not to mention the infamous Edwina Currie salmonella comments.
But new research from the Jilin University in China has comprehensively debunked the claims that eggs are bad for the heart and the circulatory system.
Their research has found that eggs are packed with nutrients and proteins. What's more, they found that one of the key components of egg whites – a peptide – can be just as powerful as medication in reducing blood pressure.
Co-creator of Hypnotension, Rob Woodgate, says, "This research adds weight to the body of evidence that lifestyle factors, including the foods we eat, can significantly lower blood pressure."
"Recent research suggests the cholesterol risks of eggs are also overstated, but common sense is still needed. Obviously, the blood pressure lowering effects of egg may be outweighed if it is served as part of a cheese smothered omelette."
The Hypnotension™ Programme looks at a variety of lifestyle factors to establish which is likely to be causing or maintaining high blood pressure (Hypertension). These lifestyle factors are then targeted using specific cognitive and hypnotherapeutic techniques to help reduce the clients blood pressure towards more normal levels.
Certified Hypnotension Practitoners are all fully qualified and insured hypnotherapy or NLP professionals, who meet the occupational standards for their country. The Hypnotension Programme is a hypnotherapy cpd course recognised by leading Hypnotherapy Professional Associations worldwide.
There is a network of specially trained Hypnotension practitioners all over the country who can help people make the lifestyle changes which could help save their life.