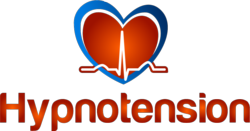 It is surprising how quickly high blood pressure can be improved with just a few simple changes to their lifestyle
(PRWEB UK) 21 April 2013
Research, published in the journal Heart, found men with a "high end of normal" resting heart rate of 90 beats per minute had treble the death risk of others with much slower pulses.
The investigation looked at nearly 3,000 middle-aged men from Denmark over a period of 16 years.
Hypnotension has responded to the study by highlighting that a fast resting heart rate also tends to go hand in hand with other cardiovascular risk factors, such as higher blood pressure.
They say that blood pressure as well as the resting heart rate can be reduced just by changing lifestyle factors.
Paul Howard, co-creator of the Hypnotension programme, said, "When we work with people with hypertension we tackle the lifestyle high blood pressure causes, such as weight, stress and anxiety. As the blood pressure comes down so often does the resting heart rate."
"It is surprising how quickly high blood pressure can be improved with just a few simple changes to lifestyle. It is quite common for clients to drop 15 – 20 points within a couple of months. Things like dropping a few pounds, exercising and de-stressing are often all that is needed to bring a client's blood pressure down into the normal range."
Doireann Maddock of the British Heart Foundation said: "Despite this research, we don't yet know for sure if an elevated resting heart rate is an independent risk factor for mortality."
"Rather than worrying about these findings, you'd be better off focusing on stopping smoking, maintaining healthy blood pressure and cholesterol levels, keeping active and watching your weight."
The Hypnotension™ Programme looks at a variety of lifestyle factors to establish which is likely to be causing or maintaining high blood pressure (Hypertension).
These lifestyle factors are then targeted using specific cognitive and hypnotherapeutic techniques to help reduce the client's blood pressure towards more normal levels.
Certified Hypnotension Practitoners are all fully qualified and insured hypnotherapy or NLP professionals, who meet the occupational standards for their country. The Hypnotension Programme is a hypnotherapy cpd course recognised by leading Hypnotherapy Professional Associations worldwide.
There is a network of specially trained Hypnotension practitioners all over the country that can help people make the lifestyle changes which could help save their life.