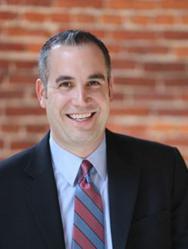 Do not give up effort to evaluate, intervene after student's suicide attempt.
Lancaster, PA (PRWEB) April 17, 2013
William J. Zee III, a partner at full-service Lancaster, Pa., law firm Hartman Underhill & Brubaker, LLC (HUB), recently provided expert commentary to Special Education Connection, a national publication serving school psychologists, special education teachers, and other professionals serving the special education needs of students.
In a March 26, 2013, article entitled "Do not give up effort to evaluate, intervene after student's suicide attempt," Zee provided insight related to a case in which an administrative law judge in 'Miami-Dade County School Board' refused to compel a school district's requested evaluation of a suicidal student, upholding refusal by the student's father to allow a school evaluation on the basis that it might be traumatic for the student.
Zee advises other schools that may find themselves in similar situations to be aware that refusal by the parents to consent to a school evaluation is usually the result of a breakdown of communication and feelings of mistrust. He advocates for good communication between the home and the school as the most important foundation for success under such circumstances. The article recommends that school districts develop a protocol for such circumstances before they arise.
If parents refuse to allow the school to conduct an evaluation or provide counseling after explaining its concerns, Zee recommends seeking consent to speak with the child's private health care providers about what might be helpful for the student in a school setting. "There's no reason not to consider that information," Zee said in the article.
Zee's practice at HUB focuses on school law and the representation of educational entities, with special emphasis in the areas of disability law and special education, student discipline and rights, public school contracts, and municipal law.
Zee earned his J.D. from Villanova University School of Law in 2005, joined HUB in 2007, and became a partner in 2012. He was named a Rising Star by Pennsylvania Super Lawyer magazine in the School & Education category in 2010, 2011, and 2012. He serves on the board of directors of Aaron's Acres and SHARE of Lancaster, Inc.
About Hartman Underhill & Brubaker
Hartman Underhill & Brubaker, LLC (HUB) is a full-service, Lancaster, Pa.-based law firm offering comprehensive services throughout Central Pennsylvania in the areas of business, land use, school and municipal, and litigation. Its practice groups include Business Services; Financial Services; Employment, Pension, and Tax; Estate Planning, Succession Planning, and Elder Law; Real Estate, Zoning and Land Use; School and Municipal Law; Litigation; and Family Law. Established in 1978, HUB has steadily expanded in size, expertise, and depth of experience while enhancing its position as one of the most well-respected and well-positioned law firms in Central Pennsylvania. The firm has offices in Downtown Lancaster and Ephrata, Pa.
In addition to Zee, HUB's team of 19 attorneys includes partners Michael W. Babic, Thomas W. Bergen, Joshua D. Cohen, Robert M. Frankhouser, Jr., Kevin M. French, Alexander Henderson, III, William C. McCarty, Jeffrey P. Ouellet, Kim R. Smith, and Mark Stanley (Managing Partner); associates Joseph B. Allen, Brandon S. Harter, Kaitlin R. McGinnis, David M. Walker, and Luke T. Weber; and attorneys of counsel Marylou Barton, Mark L. James, and Christopher S. Underhill.
For more information, visit http://www.HUBlaw.com.