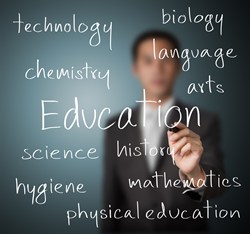 The seed of excellence in education is planted at home and grows at the right school.
London, United Kingdom (PRWEB UK) 20 April 2013
A National Audit Office (NAO) report has found that '256,000 new school places still need to be provided in England by 2014/15 to meet the increased need'.
'Most parents are anxious about the type of school their children will attend and their concerns are heightened with the prospect of school shortage' said Rozi Bani-Ameri at Easy Relocation (exclusive).
Parents are generally and primarily concerned with two issues when faced with choosing a school;
i) assessment of schools and their suitability to their children's educational needs.
ii) means to overcome the hurdle of timely applications and successful process.
'The reality about lack of places at schools within the vicinity of a family home can turn into stressful situations for families,' said Bani-Ameri.
In an ideal world school applications can be made years in advance of a child's admission year to ensure of a smooth process. However, circumstances can change, for example due to a house move, and for this reason a thorough school search is very helpful for the following reasons:

Although state schools follow the national curriculum, many local authorities have different systems with an array of school types such as academies, middle schools, grammar schools, first, primary and comprehensive schools, colleges, free schools and upper schools.
Choosing an independent school by information provided in a prospectus or a website is vague. League tables are benchmarks for academic performance while the overall suitability of a school to a child's needs and families need further investigation.
The application process in general includes: completion of application forms, parents school visits, entry examinations, assessments and interviews, placement offerings, and finally acceptance by the pupils.
Application forms need to be submitted by certain date, which further emphasizes the problem with 'timing' for families involved in a house move. Unfortunately, not submitting an application form in time will result in a child failing to be considered for a place in the first round of the Allocation of Places.
The best practice is to make school applications at least one year in advance. However, schools generally accept application forms up to and including the month of March, for admission in September of the same year. For precise information on application dates contact individual schools.
'It is also important for the families as well as the children to identify with those all important facts, which a school search can be based on,' said Bani-Ameri.
In general the suitability of a school to a child and parents preferences is determined by the following specifics:
Name of Registrar and direct telephone number
Type of school-age range day/boarding and sex
Setting of school and surrounding area
School size and numbers of boys and girls where applicable
Religion practiced at the school
Class size
Inspection report links
Test/examination results and comparisons
Comparison of Education system in the UK and the home country
Facilities offered for music/sports/art/dance/drama/languages
Availability of places
Entrance requirements
Admission Procedure arrangements
Entrance Test - subjects tested and where test can be taken
Extra curriculum activities
Special needs provision
Saturday school timetable
Weekend arrangements for full time boarders
Number of full and part time boarders
Number of international students
School fees
Term dates and half term dates
Dates when visits are possible
At Easy Relocation (exclusive) we wish you a very happy move.
Contact;
info(at)easyrelocation(dot)co.uk
PO Box 66446
Maida Vale
London W9 4EJ
For more information about Easy Relocation's services for your business or personal needs, visit http://www.easyrelocation.co.uk and join us on Facebook and Twitter for the latest news and tips on London relocation.
About Easy Relocation:
Established in May 2012, Easy Relocation (exclusive) offers affordable and comprehensive relocation assistance and home search to companies and individuals moving to the UK and moving to London. Unlike other UK estate agents, at Easy Relocation we hold no business commitments with third parties or letting agencies. This gives us flexibility to conduct personalized, attentive and wide ranging property searches tailored to each client's budget, needs and taste.