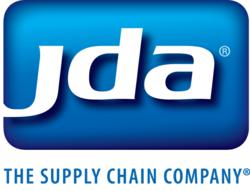 Scottsdale, Ariz. (PRWEB) April 17, 2013
JDA® Software Group, Inc., The Supply Chain Company®, today announced that Anand Medepalli, vice president of freight transportation, pricing and revenue management group, JDA Software, will act as Chair for the Essential Innovation During the Downturn panel discussion during The International Air Cargo Association's (TIACA) Executive Summit to be held April 16-18 at the Omni Mandalay Hotel in Dallas/Ft. Worth, Texas.
The panel, moderated by Medepalli and titled Essential Innovation During the Downturn, will take place Thursday, April 18 from 9:00 – 10:30 a.m. CDT and features Robert Mellin, head of Distribution Logistics for Ericsson, as keynote; Howard Jones, president, Network Cargo Systems; and Kenji Hashimoto, president, American Airlines Cargo.
TIACA is a global not-for-profit trade association representing all the major segments of the air cargo and air logistics industry – combination and all-cargo airlines, forwarders, airports, ground handlers, road carriers, customs brokers, logistics companies, shippers, IT companies, aircraft and equipment manufacturers, trade press, and educational institutions.
The summit comes at a time when the air cargo industry faces massive challenges. The digital revolution and shifting trade flows is forcing the industry to rapidly evolve. This year, TIACA has put together a format that will create opportunities for interaction with some of the industry's leading experts.
Tweet this: .@JDASoftware VP industry strategy, Anand Medepalli, to Chair @TIACAorg Executive Summit Panel in Dallas, April 16-18 http://jda.com/twtiac
About JDA Software Group, Inc.
JDA® Software Group, Inc., The Supply Chain Company®, offers the broadest portfolio of supply chain, retail merchandising, store operations and all-channel commerce solutions to help companies manage the flow of goods from raw materials to finished products and into the hands of consumers. JDA's deep industry expertise and innovative cloud platform help companies optimize inventory, labor and customer service levels. As a result, JDA solutions have become the standard for the world's leading retailers, manufacturers and distributors. To learn more, visit jda.com or email info@jda.com.
"JDA" is a trademark or registered trademark of JDA Software Group, Inc. Any trade, product or service name referenced in this document using the name "JDA" is a trademark and/or property of JDA Software Group, Inc.
JDA Software Group, Inc.
14400 N. 87th Street
Scottsdale, AZ 85260
###