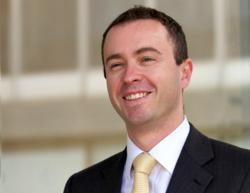 We are delighted to welcome Matthew to the Sovereign partnership. He is highly skilled at identifying attractive new niche markets and high-quality investment opportunities within them.
London (PRWEB UK) 17 April 2013
Matthew joined Sovereign's Research and Origination team in 2004 and is primarily focused on the business services sector. He has been a member of Sovereign's Investment Committee since June 2011 and holds board positions at a number of portfolio companies. Businesses identified by Matthew include platform investment The IMS Group, a leading regulatory compliance consultancy firm, and the three bolt-on acquisitions IMS made in the first year of Sovereign's investment, including MMS Regulatory Solutions and HedgeOp Compliance.
Prior to joining Sovereign, Matthew was a partner at Capital Strategies Corporate Finance, where he led the company's MBO. He qualified as a Chartered Accountant with PricewaterhouseCoopers and, before this, worked as an economist at Her Majesty's Treasury.
This promotion follows shortly after Sovereign expanded its Research and Origination team with the appointment in March of Monica Bergvall as an Investment Manager.
Commenting on the promotion Sovereign's Managing Partner, Andrew Hayden said: "We are delighted to welcome Matthew to the Sovereign partnership. He is highly skilled at identifying attractive new niche markets and high-quality investment opportunities within them. Sovereign was an early adopter of the Research and Origination approach having established the team in 2002. Matthew's promotion reflects our continued commitment to establishing strong relationships with high quality businesses and management teams."