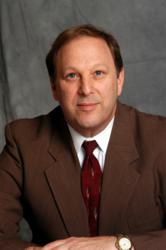 Conventus has created an analysis checklist to help take the guesswork out of choosing good medical liability insurance.
Woodbridge, NJ (PRWEB) April 19, 2013
"For most New Jersey physicians, distinguishing between good and average medical liability coverage can seem like a matter of guesswork. Conventus has created a checklist that uses specific benchmarks to analyze medical liability insurance programs," says Dr. Howard Rosenbaum of Conventus.
The "Conventus Checklist for Good Medical Liability Insurance," available this month online at http://www.conventusnj.com/checklist-p, is a simple five-point checklist that analyzes medical liability insurance against specific, standardized benchmarks. Meeting these benchmarks translates to a plan that will provide the necessary stability and features to protect personal and practice assets over the long-term, through a variety of changing conditions.
The Checklist and Analysis take less than five-minutes to complete, although more in-depth analysis and detailed proposals are available as well from Dr. Rosenbaum and his team of Medical Liability Specialists.
About Conventus
Conventus Inter-Insurance Exchange (http://www.conventusnj.com) is a not-for-profit, non-assessable reciprocal insurance exchange providing medical professional liability insurance to New Jersey physicians. Conventus is the only company in the state that is both owned and governed by its members, and is managed by experts in the casualty insurance industry. The management team at NIP Management Company, the Exchange's Attorney-in-Fact, has extensive experience in medical professional liability insurance and in managing underwriting results.
Dr. Rosenbaum can be reached at (877) 444-0484, ext. 390 or via email: hrosenbaum(at)nipgroup(dot)com.