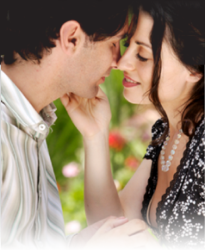 Charlotte, NC (PRWEB) April 23, 2013
21 Days of Love, a new eBook with a plan to take lukewarm marriages to hot, is now being offered for free to the first 50 people who purchase it for $3.21 and then return a written review.
21 Days of Love was written by a couple after experiencing the incredible highs and inevitable lows of a 15-year marriage. Five years ago, they applied the principles they learned to their own marriage and have enjoyed more intimacy and passion than ever before. They share this plan in the 21-page eBook, promising to improve intimacy and increase passion, which can boost sex drive. The eBook provides married couples with a 21-day plan, the amount of time scientists agree it takes to form a habit, to reignite intimacy. 21 Days of Love is designed to be read by both husbands and wives and is full of tips for a happy marriage.
To get your free copy of 21 Days of Love, reviews must be at least 21 words and may be positive or negative. To be eligible for the refund, reviews have to be returned within 30 days of book purchase. The review and writer's full name may be used on http://www.21DaysofLove.com or other marketing materials for the book. Reviews, with full name of the purchaser, should be sent to 21daysoflove(at)gmail(dot)com. Once received, the eBook price of $3.21 will be refunded to the first 50 respondents.
Visit http://21daysoflove.com/blog/freebook for more information.