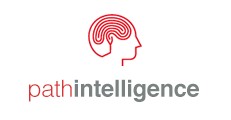 By taking the Top Four tips we have listed to heart, retailers can make strides forward when it comes to customer retention
(PRWEB UK) 18 April 2013
As one of the UK's leading consumer insight specialists, Path Intelligence is often called in to help ailing stores and retail franchises who are baffled by why shoppers are not buying their products. The company offers cutting-edge technology that effectively helps store retailers measure consumer behaviour in brick and mortar outlets, in the same way that web analytics enlightens online retailers.
To help address the elusive area of understanding how consumers tick, Path Intelligence explains the Top Four ways that shoppers are put off in-store:
Unrealistic Product Pricing
As every retailer knows, pricing is key to enticing sales, however tempting shoppers with affordable pricing has to be carefully balanced against the need to make a profit. Therefore, the right chord has to be struck between a retailer's operating expenses and the cost of their goods. Other factors to consider when setting the right price are the distribution channel costs and demographic – for example, if a store is located in an area that is popular with thrifty shoppers who primarily want a discount, they would not do well to place their most expensive high-end products at the front of the store.
Understanding the Competition
It is vital for every retailer to do adequate market research to ensure their prices are not being outstripped by the competition. This kind of knowledge also does wonders in providing insights and inspiration when it comes to store presentation and staff. Any business in fact needs to have a clear understanding of what their rivals are doing in order to stand out from the crowd.
Poor Customer Service & Inadequate Product Knowledge
No matter how friendly and helpful store assistants are, there will always be those few customers who are determined to be disgruntled. Nevertheless, this can be minimised if shop owners ensure they train their staff to have excellent product knowledge and crucial social skills (such as smiling, being patient when explaining products or procedures and being pro-actively helpful). Path Intelligence advises that these measures will go a long way in disarming even the most unreasonably irate of customers. Furthermore, excellent product knowledge is a prime way to turn shop browsers into paying customers – by explaining the ins and outs of a product thoroughly, individuals are persuaded into feeling that an item of interest is something they certainly need.
Bad Store Presentation
Modern shoppers expect to be hit with a good impression as soon as they enter a store - image has become ever more crucial to consumer psychology. A store that is messy, badly presented, poorly lit or shabby in any way is one of the main reasons why people leave an outlet even when they know it offers an item they are interested in. In addition, consumers are attracted to something fresh – a key tip for retailers is to constantly rejuvenate their displays and be creative in presenting their products in exciting ways.
VP of Sales & Marketing at Path Intelligence, Cyrus Gilbert-Rolfe, concluded: "We always advise our retail clients that no matter how good their products are, they will not stay ahead of the curve unless they address the basics of what puts consumer off when they walk into a shop. By taking the Top Four tips we have listed to heart, retailers can make strides forward when it comes to customer retention."