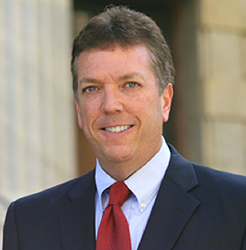 This is further proof that as banks continue to thumb their noses at individuals and small business, crowdfunding is taking over. The people are taking the economy back and finding the American Dream again
Tampa, FL (PRWEB) April 19, 2013
Crowdfunding expert Kendall Almerico, the CEO of hot new crowdfunding site ClickStartMe, released a new video in his online crowdfunding video series discussing the recently released statistics revealing the incredible growth of crowdfunding in 2012. In his new video, JOBS Act expert Almerico comments on statistics showing that crowdfunding became a $2.7 billion industry in 2012.
"Newly released statistics show that crowdfunding websites raised more than $2.7 billion from members of the public in 2012 to assist individuals and businesses with funding needs," Almerico says. "This is a whopping 81 percent increase from 2011. This is further proof that as banks continue to thumb their noses at individuals and small business, crowdfunding is taking over. The people are taking the economy back and finding the American Dream again."
In the new video, Almerico notes that with rewards-based crowdfunding, people and businesses have an alternative source of financing businesses without giving away equity, as well as a means to finance development of new products, artistic endeavors and much more. With the Jumpstart our Business Startups Act (JOBS Act) regulations being released by the SEC in the coming months, Almerico says that American businesses will be able to sell equity online up to $1 million, and this will spur on even bigger growth of crowdfunding online.
"When businesses are allowed to sell equity online through a crowdfunding sites like ClickStartMe, the flood of money going into businesses will be phenomenal," Almerico says. Almerico notes that industry analysts expect 2013 crowdfunding numbers to reach $5 billion, but that number could triple in 2014 when equity crowdfunding becomes legal.
Crowdfunding expert Kendall Almerico is the CEO of ClickStartMe, and is also known as an expert on The JOBS Act. Almerico is available for interviews, media appearances and speaking engagements.