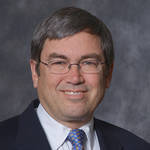 Creating a seamless flow of information from the bedside to the doctor is essential for effective intervention...
Evanston, IL (PRWEB) April 18, 2013
The American Medical Directors Association awarded Presbyterian Homes a Quality Improvement and Health Outcome Award at its annual meeting on March 22, 2013, in Washington, D. C. The award recognizes a system the organization developed to reduce hospitalization rates. Dr. Peter Jaggard, vice president of medical affairs at Presbyterian Homes, who led the development team, accepted the award on behalf of the organization.
The multi-site monitoring system was implemented to reduce hospitalizations of Medicare patients from the organization's skilled nursing facilities. The project evaluated hospitalizations and re-hospitalizations from October 2010 through September 2012 with a focus on preventing these events when possible. The project team developed a standardized system to monitor, measure, intervene and provide additional training of nursing staff to reduce rates of hospitalizations. One facility reduced re-hospitalizations by 50 percent.
"Hospitalizations and re-hospitalization from nursing homes are of growing concern in the national health picture because of the focus on costs and quality of care," says Dr. Jaggard. "Efforts to reduce hospitalization rates are continuing across the country. While not all hospitalizations can be prevented, Presbyterian Homes is focused on preventing those that can."
According to Dr. Jaggard, data from CMS (Centers for Medicare and Medicaid Services) shows that approximately 20 percent of Medicare patients who are discharged after a hospital stay to nursing facilities are re-hospitalized within 30 days. Common conditions leading to hospitalization are congestive heart failure, urinary tract and pneumonia infections and dehydration. Many of these cases can be better managed by early recognition and management of a change of condition.
Dr. Jaggard and his team used tools and a standard training curriculum from the INTERACT™ (Interventions to Reduce Acute Care Transfers) Program, funded by CMS and led by respected geriatrician Dr. Joseph Ouslander, to provide additional nurse training in identified areas.
"By the end of the second year, all of our nursing centers achieved rates lower than the average rate for re-hospitalizations," says Dr. Jaggard. "We continue to measure. Re-hospitalization rates are now a standard number reported at our quality improvement meetings."
What really makes the difference in reducing the rates of re-hospitalization? Dr. Jaggard says "Creating a seamless flow of information from the bedside to the doctor is essential for effective intervention, which can prevent a hospitalization. This involves recognizing a change in condition, communicating that change to the RN, doing a thorough assessment and communicating that information to the doctor." He further pointed out that creating effective systems of information exchange between hospitals and nursing homes at the time of transfer is an essential step in improving quality of care.
"Finally," Dr. Jaggard said, "the presence of the physician managing the care of the patient in the nursing facility is important to optimal care. Physicians who focus their clinical activities on the care of nursing home residents are emerging as a specialty that can make a difference by being more available at critical times."
Dr. Jaggard is a board-certified internist, certified medical director and geriatrician. He
began as an attending physician at Presbyterian Homes' Westminster Place and King Home in 1983. He remained there until 2003 when he then became a full-time staff physician at Westminster Place in Evanston, IL, and medical director of Lake Forest Place in Lake Forest, IL.
After graduating in 1979 from New Jersey Medical School, Dr. Jaggard did his internship and residency at Evanston Hospital where he became chief resident from 1982-1983. Dr. Jaggard maintained a separate internal medicine practice for 20 years until he accepted additional responsibilities at Presbyterian Homes and devoted his full time there.
###
ABOUT PRESBYTERIAN HOMES
Founded in 1904, Presbyterian Homes is a not-for-profit, faith-based organization with a national reputation for creating extraordinary retirement communities. Presbyterian Homes serves older adults through its residential and healthcare programs on campuses in Evanston, Lake Forest and Arlington Heights and Chicago, Illinois. The organization is accredited by the CARF/CCAC, the nation's only accrediting body for retirement communities. To find out more about Presbyterian Homes, go to http://www.presbyterianhomes.org