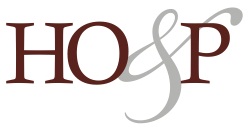 The lawyers at Heygood, Orr & Pearson have filed lawsuits against Life Partners on behalf of investors who purchased life settlement investments from the company.
Dallas, Texas (PRWEB) April 22, 2013
The law firm of Heygood, Orr & Pearson is announcing the launch of its new website, Life Partners Lawsuits (http://www.lifepartnerslawsuits.com/). The site will serve as a resource for news and information about the life settlements company Life Partners Holdings, Inc. (LPHI) and its affiliates.
The Waco, Texas-based Life Partners, Inc. sells a type of investment product known as life settlements. Life settlements are life insurance policies which are sold by the insured individual to a third party for immediate cash payment that is less than the face value of the policy. When the insured individual dies, the benefit from the policy is paid to the purchaser.
The value of life settlement investments is determined in large part by the life expectancy of the insured individual: the shorter the life expectancy, the sooner the investor can expect to receive payment on their investment, and, thus, the more valuable the policy.
According to lawsuits filed against Life Partners and its executives (No. D-1-GV-12-001128, 201st Judicial District), the company hired a doctor in Nevada named Dr. Donald Cassidy who allegedly provided inaccurate life expectancy estimates on the lives of the people insured under the life settlement policies offered by Life Partners to investors. The lawsuits allege that out of 282 life settlement investments that were sold through Life Partners from 2007-2009, Dr. Cassidy underestimated the life expectancy of the insured by an average of nearly five and one half (5 1/2) years, drastically inflating the value of these policies.
The lawyers at Heygood, Orr & Pearson have filed lawsuits against Life Partners (No. 352-265287-13, 352nd Judicial District) on behalf of investors nationwide who purchased life settlement investments through the company. If you or a loved one purchased life settlements through Life Partners, you may be eligible to file a lawsuit and seek compensation. For a free legal consultation about your case and to find out if you qualify for a lawsuit, contact our attorneys by calling toll-free at 1-877-446-9001, or by sending us an email at info (at) hop-law (dot) com.
About Heygood, Orr & Pearson
The lawyers at Heygood, Orr & Pearson (http://hop-law.com/) have represented hundreds of individuals in cases involving personal injury, wrongful death, commercial litigation, and business disputes. Our attorneys have tried over 200 cases to verdict, and have achieved verdicts and settlements for our clients totaling more than $200 million, including settlements of more than $50 million in 2012 alone.
In addition to clients who purchased Life Partners life settlements, our law firm also represents clients in product and pharmaceutical liability cases involving the fentanyl pain patch; Actos bladder cancer; SSRI antidepressants; opioid painkillers such as hydrocodone, methadone and oxycodone; transvaginal mesh; Pradaxa; and table saw injuries. We also handle cases involving other areas of law, including lawsuits involving commercial disputes, contract claims, qui tam whistleblower claims, intellectual property disputes, and other business and injury claims.