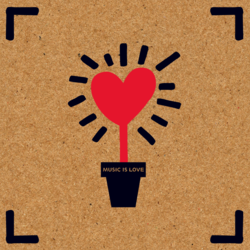 We feel this is our strongest release yet and the dance floor seems to agree
(PRWEB UK) 18 April 2013
The coolly considered Spun EP underpins Maxwells musical perspective further and resonates with early UK and US garage with heavy 90s house influences. Maxwell is one of the UK's most promising young producers, with only 2 releases to his name both have already shown great promise.
First track Feel Yourself delves straight into deeper territorium. The utilisation of classic 90s piano rhythms builds with swirling synths and wood-block drumming underneath crisp hi-hats, a groove-heavy bassline and reverberant, deep chords. That create a head-nodding groove that rally takes the track to greater depths.
Talk About's snare groove and infectious rolling bassline form the forefront of the second track. The execution of teasing Aliyah vocal flourishes are used perfectly as a glue for the beat with the RnB melodies sparsely bouncing around each other in effortlessly cool fashion. The combination of spacey-synths patterns the build up with the intuitive match of chords combining with a hypnotic bassline that instinctively flows with ease.
The title track is remixed by Dutch heavyweight Gerd as NY STOMP, quickening the tempo in typical fashion with a more garage-fused take on the original, laying down hard-hitting drums, heavy basskicks and New Jersey hi-hats underneath chopped-up, filtered vocals and big 90s stabs which dominate and guide the track throughout to create a real roller.
Maxwells version is a more deep-set vibe that swings intricately along with deep house chords meshed formidably with the timeless Happy Clappers vocal snippet. Arrays of quick garage-chimes flirt with ticking hi-hats while filtered synths swirl around in synchronisation with the bassline creating a hypnotic spun-like grove that dips in and out with it's harmonic rhythm and intimate melody.
Theres plenty of quality on this latest offering from Maxwell. The oeuvre of deep textures, warm chords and vocal samples characterises a highly listenable EP, one that demonstrates a fresh and contemporary musical insight of a producer well worth following.
Music is Love owner commented:
"We feel this is our strongest release yet and the dance floor seems to agree"
New Jack City said:
"The MIL boys are at it again, with this seriously heavy release"
New Vinyl & Digtal house label Music Is Love is the latest imprint coming out of Manchester, offering a fresh, dexterous and original perspective on house music. This label is all about pushing forward thinking, underground club music with depth and virtuosity. With a growing yet purposefully selected artist roster made up of some of the UK's most promising producers, the philosophy of Music Is Love underlies the vision of co-founders Oli Furness and Angus Jefford. The MIL ethos is to focus on quality in all aspects of the label, from first and foremost the music, through to original artwork, 180-gram wax pressings, high end remix artists and a host of label events.
Currently at Number 1 of the juno.co.uk vinyl chart, SPUN EP is available here http://www.juno.co.uk/ppps/products/486274-01.htm
For more information:
Music is Love Records
MIL Press Officer
07834981771
musicislovemcr(at)gmail(dot)com