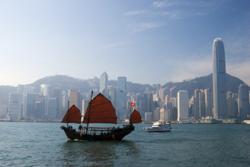 Our programs are highly personalized to specific customer requirements, developed by a joint AGS and customer design effort, with the goal of improving the customers overall business performance
New Hyde Park, NY (PRWEB) April 25, 2013
Sourcing products from overseas vendors involves many operational processes performed by many different parties, including the shipper, consignee, forwarders, customs brokers, air and ocean carriers and others. The interaction and interrelation of the process makes the entire supply chain complicated, especially when many of the parties are on the other side of the globe.
AGS has years of experience in providing importers with integrated solutions that resolve these issues and provide a high level of control and visibility to the import supply chain. "Our programs are highly personalized to specific customer requirements, developed by a joint AGS and customer design effort, with the goal of improving the customers overall business performance", says Bernard Quandt, Director of International Sales at AGS.
Some of the new AGS Import Purchasing Order Management program highlights include the assignment of a development team to work with the customer, providing door-to-door transportation from overseas vendors to the end customer in the U.S., long standing relationships with dozens of air and ocean carriers to provide reliable and cost competitive service and domestic transportation services from any U.S. gateway including air freight or small package, expedited ground and truck load.
AGS also provides comprehensive brokerage service to clear your import shipments through customs and the ability to provide customers with complete visibility of all incoming shipments by purchase order, sales number or other customer reference.
The program is an end-to-end solution with AGS managing the entire supply chain process!
Founded in 1958, AGS provides a full range of transportation, logistics and supply chain management services worldwide. It has 125+ offices in North America and provides air, ocean and ground services to, from and within 196 countries.
For more information on AGS' full menu of services, visit us online at http://www.agsystems.com or email us for a quote at intl(dot)rates(at)agsystems(dot)com.
.