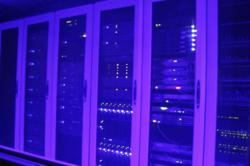 With the threats of disasters, uncontrollable events, and other attacks, it is imperative that organizations have the systems and technologies in place to prevent any business interruption. - Steve Johnson, President of Corus360
Atlanta, GA (PRWEB) April 18, 2013
Corus360, an Atlanta-based technology solutions firm, is pleased to announce their PowerCloud360 offering. This offering is for organizations running IBM Power Systems interested in having their AIX, IBM i, or Linux applications hosted to reduce IT capital expenditures and expenses. Today, Corus360 has multiple organizations running their production, high availability, and archive systems on the PowerCloud360. These companies are comprised of Financial Institutions, Transportation and Logistics, Distribution, Manufacturing, and Services industries with a strong focus on the IBM i operating system.
Corus360's PowerCloud360 takes advantage of the latest IBM Power System's virtualization capabilities by virtualizing processor, memory, network, and storage, allowing for dynamic on-demand allocations of resources. In the event of a disaster that caused a high availability customer to failover, additional resources can be summoned on a moment's notice to match the capabilities of their production system. The new offering provides a secure and resilient solution to failover your critical applications. Similarly, production customers can add temporary additional resources during peak month-end or year-end processes.
"With the threats of disasters, uncontrollable events, and other attacks, it is imperative that organizations have the systems and technologies in place to prevent any business interruption," said Steve Johnson, President of Corus360. "The PowerCloud360 solution allows organizations to focus on business by reducing the management of IT assets and resources," added Brent Schofield, Senior Technical Architect.
Corus360's RES-Q™ Services
Corus360's RES-Q™ Services provides a full range of Managed Services, Disaster Recovery, and Quick-Ship Service offerings. Corus360 has multiple locations with its flagship Recovery Center located in Norcross, Georgia. RES-Q™ delivers recovery options for all major technology platforms, including IBM Mainframe, as well as provides workgroup recovery positions for call center or business recovery. Our contractual flexibility and solution scalability are unmatched in the industry.
To obtain more information on how RES-Q™ can help with your Disaster Recovery, Managed Services, and business continuity needs, please visit our website at http://www.resqdr.com.
About Corus360
Corus360 is a technology consulting and solutions company with more than 10 years of success delivering infrastructure solutions, recovery, and consulting services that help organizations reduce costs, increase efficiency, and maximize productivity. We specialize in best of breed infrastructure solutions, IT management consulting, application development, Data Center technologies, disaster recovery, managed services, IT staffing, and enterprise applications. For more information, visit http://www.corus360.com.