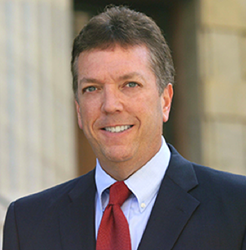 Twitter is perfect for crowdfunding, because of its reach and the speed with which news can be spread.
Tampa, FL (PRWEB) April 20, 2013
Crowdfunding expert, Kendall Almerico, the CEO of emerging crowdfunding site ClickStartMe, released a new instructional video in his online crowdfunding series. In the new video, Almerico gives five important tips on how to use Twitter in an effective crowdfunding campaign.
"Twitter is perfect for crowdfunding, because of its reach and the speed with which news can be spread," the crowdfunding guru says. "But effective use of Twitter is necessary to fully benefit from that reach and speed." From the new video, here are Almerico's five tips for using Twitter in a successful crowdfunding campaign:
1. Tweet everything posted on Facebook. Don't assume that the people who read a Facebook post are the same people who read a Tweet. Post the same information on both because there are different audiences. Make sure every Tweet has a link directly to the crowdfunding project. Just linking Facebook and Twitter is not enough because Facebook will automatically Tweet a link to the Facebook post, not the crowdfunding project. This requires a potential donor to jump through an extra hoop to make a donation, which is never a good idea.
2. Tweet several times a day, not just once. Twitter is a constantly moving target and sending one Tweet a day isn't enough. Tweet at least 4 times a day, every day, at various times to catch everyone who is a follower.
3. Ask people to retweet. The secret to obtaining viral Twitter reach is the retweet. But, people rarely retweet anything unless it is compelling news, or if they are asked to do so. Add "Please Retweet" to your crowdfunding Tweets, so that followers will do so, and help spread the word as a result.
4. Build relationships with others on Twitter through interaction. Assuming the crowdfunder already has followers on Twitter, he or she needs to be sure to interact with them. Sending followers @messages and, more importantly, retweeting their Tweets, helps build a relationship where those followers will be more likely to retweet for the crowdfunding project.
5. Use hashtags to help spread the word. In the Twittersphere, hashtags allow anyone to find the crowdfunding project easily, which make it easier for Tweets to be retweeted and for word to spread.
Crowdfunding expert Kendall Almerico is the CEO of ClickStartMe, and is also an expert on The JOBS Act. Almerico is available for interviews, media appearances and speaking engagements.