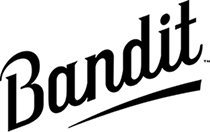 "This new package launch is particularly important to us because the consumers who enjoy Bandit are among the most curious wine enthusiasts. We want them to feel inspired to explore the world, and are rewarded with a small, but exciting indulgence."
St. Helena, Calif. (PRWEB) April 17, 2013
Trinchero Family Estates, the Napa-Valley based family-owned company with a leading portfolio of wines and spirits, today announced the stylish new look of Bandit®, a top selling producer of Premium wine in Tetra Pak packaging. The newly designed Tetra Pak packages will be available in all states next month.
Bandit wines are all about personality and enjoying the outdoors with its convenient, eco-friendly Tetra Pak packaging and bold flavors. Available in Pinot Grigio, Chardonnay, Merlot, Cabernet Sauvignon and a Red Blend—the first in its category, also launching in May—Bandit wines come in 1-liter and 500-milliliter Tetra Pak packages and are priced at $9 and $5, respectively.
"This new package launch is particularly important to us because the consumers who enjoy Bandit are among the most curious wine enthusiasts. We want them to feel inspired to explore the world, and are rewarded with a small, but exciting indulgence," said Wendy Nyberg, senior director of marketing for Bandit. "The new design elements will resonate with wine drinkers—especially Millennials—due to Bandit's new, brightly colored Tetra Pak packaging, strong brand messaging, easily readable logo and user-friendly info printed on the sides and backs. The wines are accessible, in both price and style," added Nyberg.
Bandit has stepped up as the leader —and is one of the fastest growing wine brands— in this revolutionary category: Bandit is the top-selling 1-liter brand in the market, and the brand's 500-milliliter SKUs are growing, with sales up 23.7 percent*. "Premium wine in packaging material from Tetra Pak is one of the fastest-rising wine categories in the US. We have stayed relevant with consumers by producing exceptional-quality wines in attractive and convenient Tetra Pak packages. Our 1-liter Pinot Grigio, for example, is the number-three dollar volume SKU in the Tetra Pak category—and growing at 35.5 percent*," states Nyberg.
Customers can purchase the new package in retail stores nationwide on a variety of in-store displays, such as shelf slider racks, five-case or two-tier wire racks, and corrugated or cooler-style dump bins. Additionally, shelf talkers, coldbox stickers and bottle neckers will help support quick depletions. Bandit's tagline—"Good to Go Wine"—positions the brand as the ideal Premium Tetra Pak packaged wine for summer beach outings, picnics, barbeques, tailgate parties, and camping.
*Source: Nielsen Scantrack Data: Ttl XAOC, 52 weeks ending 03/30/13.
About Bandit
Bandit wines are sold and marketed by Trinchero Family Estates, Napa Valley vintners since 1948. In the past 11 years, the nationally recognized wine brand has won over 100 awards from bronze to double gold and platinum medals in competitions such as the San Francisco Chronicle Wine Competition, the New World International, the Hilton Head Wine Festival, and the Los Angeles International.
Bandit wines are available in most retail locations nationwide. Visit http://www.banditwines.com to learn more.
About Trinchero Family Estates
The Trinchero Family Estates portfolio includes more than 30 brands such as Sutter Home, Trinchero Napa Valley, Napa Cellars, Terra d'Oro, SeaGlass, Trinity Oaks, Folie à Deux, Ménage à Trois, and the number one alcohol-removed wine, Fre. TFE markets and sells Joel Gott Wines; Charles & Charles wines; and the Three Thieves group of wines: Bandit, Newman's Own, and The SHOW. TFE's import portfolio includes Angove Wines from Australia; Doña Paula wines from Argentina; Carmen Wines from Chile; Shatter Wines from France; and CRUZ and Tres Agaves Tequilas from Mexico.
Media Contacts:
Nora Feeley, Public Relations Director
707-963-5928 ext. 2160 / Cell 707-889-7692
nfeeley(at)tfewines(dot)com
Carissa Abazia, Public Relations Specialist
707-963-5928 ext. 2610 / Cell 707-321-7019
cabazia(at)tfewines(dot)com