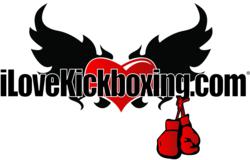 New York, NY (PRWEB) April 18, 2013
Fitness franchise iLoveKickboxing.com and peanut butter manufacturer Nuts 'N More have officially partnered to make the high-protein snack available in franchise locations throughout the world.
"We've believed in their product for a long time," stated CEO of iLoveKickboxing.com, Michael Parrella. "In fact, our spokesmodel Amber Lynn is hooked on it! She brings a jar everywhere she goes."
The Nuts 'N More manufacturing process adds additional protein and nutrients to its nut butters without adding extra calories or fat. This makes it a healthy snack for men and women looking to lose weight and gain muscle - which are the exact kinds of people who join the iLoveKickboxing.com fitness program.
"We really couldn't ask for a better fit," stated Nuts 'N More co-founder Dennis Ianotti. "We're just two companies trying to help people get slim, lean and fit. Working together just makes sense."
The iLoveKickboxing.com Nuts 'N More peanut butter has no official release date, but is expected to be available for sale in the coming months both online and in the individual franchise locations.
About iLoveKickboxing.com: iLoveKickboxing.com is a fitness kickboxing franchise that takes the workouts of professional fighters, and makes them accessible for men and women looking to lose weight and tone muscle. Their program emphasizes community, fun and support for long-lasting results. Information on classes is available at http://ilovekickboxing.com. Information on the iLoveKickboxing.com franchise opportunity is available at http://myilovekickboxing.com.
About Nuts 'N More: Nuts 'N More was founded by fitness and nutrition experts who were looking for fortified peanut butters and other healthy sources of protein for themselves and their clients. The result is all-natural peanut and almond butters that have 14 grams of protein per serving, without any extra calories or fat. More information is available at http://nuts-n-more.com.