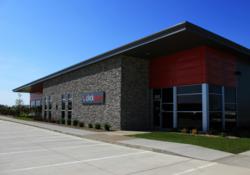 "2013 will be a year of progress in so many ways, and continuing to build a great team will be key."
Urbana, IA (PRWEB) April 22, 2013
E-commerce company Clickstop, which operates 11 different web stores from its Urbana headquarters, looks to a busy second quarter with plans to fill 25 positions over the next 60 days.
While 2012 and the first quarter of 2013 brought many new hires to the company, Sarah Fare, VP Business Development, says the growing business is still looking to fill several positions immediately and plans to continue hiring throughout the year.
"We've been growing steadily over the past three years and this year is turning out to be no exception," said Fare. "Our openings include some newly created positions for the overall Clickstop business and spots on teams for our specific brands. We're also developing a new website targeting the fastener and hardware industry that will be launched soon."
Some of the current open positions include: Marketing Specialists, Freight & Customs Analyst, Service Specialist, Culture & Communications Coordinator, Wellness Coordinator, Search Marketing Specialist, and Credit & Collections Specialist.
"We really have a fun and unique culture here at Clickstop so we're always looking for that new employee that's not only right for the position, but a good fit for the company overall," said Fare.
Clickstop is a multi-brand e-commerce merchant operating in several specialty categories, reaching thousands of customers every day through its website properties. The business was founded in 2005 when CEO Tim Guenther launched its first website, USCargoControl.com, selling a line of ratchet straps for the cargo control industry. The company now also operates an additional 10 web stores, with staff managing everything from product sourcing and website development to phone sales support and shipping.
One major area of growth for the company has been the recent creation of a sewing and assembly department to make tie down products for the US Cargo Control brand. In December of last year a building addition was completed, and sewing machines and other equipment were purchased so staff could begin building tie down assemblies on-site. The company currently employs seven on the manufacturing team and is looking to hire another eight employees part-time to expand the area even further.
Guenther says the decision to move into the assembly/manufacturing areas was based on some key benefits: a wider range of products can be offered and brought to market more quickly, and in-house manufacturing allows for a higher level of quality control than is possible with products imported from China. The new department has been operating since February, and plans call for the new team to ramp up production and take on a larger amount of volume in the coming months.
"We're looking forward to the addition of so many more great people and the contribution they will bring, and we're extremely happy to be able to bring jobs back to Iowa," said Guenther. "2013 will be a year of progress in so many ways, and continuing to build a great team will be key."
More information on the current openings and how to apply is available on the company's website, http://www.Clickstop.com.
###
About Clickstop, Inc.
Clickstop is the parent company of a suite of online retail stores based in Urbana, Iowa. Focused on offering relevant products, timely delivery, and excellent customer service, Clickstop web properties serve diverse markets that include the moving and cargo control industry, energy efficient insulation products, home organizing solutions, and personal fashion and styling. For more information, visit clickstop.com.