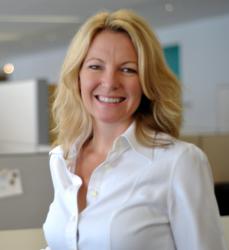 When marketing and operations teams use social intelligence in tandem, it can work wonders for establishing brand loyalty.
Washington, DC (PRWEB) April 17, 2013
newBrandAnalytics (nBA), the social intelligence leader for hospitality, retail, food and beverage, and government organizations, announced today that it has been selected to participate in a discussion on the current and future landscape of social media at the Mid-Atlantic Marketing Summit April 19 in McLean, Va.
Chief Marketing Officer Susan Ganeshan will join a panel of experts sharing insight into "The Next Big Thing" in social media, including the major changes facing established social media platforms, developments in emerging platforms, the evolution of social media usage, and predictions for the year ahead. As CMO, Ganeshan drives newBrandAnalytics' customer-focused product strategy and leads the charge to create buzz around the companies' solutions. She brings more than 20 years of experience across product marketing, product management, corporate marketing, engineering, quality assurance, implementation consulting, training and sales support to the panel.
The 2013 Mid-Atlantic Marketing Summit will focus on emerging technologies and trends in marketing communications, including metrics, mobile, social media, multi-platform campaigns, online video campaigns, experiential advertising, B2B, business development and more. This year's agenda also explores the disruptive technologies that are creating a major shift in how marketing and business development professionals reach their audiences and decision makers. More than 400 senior marketers from the region are expected to attend.
More information about the Summit, the social media panel and the speakers can be found on the website. Interested parties can also follow the Summit on Facebook and Twitter, and follow newBrandAnalytics at @nBrandAnalytics.
What: Mid-Atlantic Marketing Summit Panel: "Social Media: What's the Next Big Thing?"
When: Friday, April 19, 2013, 3:20 – 4:15 p.m.
Where: Gannett USA Today headquarters
7950 Jones Branch Drive
McLean, Va., 22102
Who: The panel will be moderated by technology columnist Rob Pegararo and include insights from:
Susan Ganeshan, CMO, newBrandAnalytics
Brendon O'Donovan, Product Marketing Manager, Vocus
Gayle Weiswasser, VP, Engagement, New Media Strategies
Lisa Byrne, Social Strategist, Pappas Group
About nBA
newBrandAnalytics delivers social intelligence that helps companies win – and keep – market share while improving overall operational performance. newBrandAnalytics' unique approach extracts targeted, local insights from volumes of unstructured social media data, pinpointing specific ways your company can meet and exceed customer expectations to create lifelong brand evangelists. The company serves clients across food and beverage, hospitality, retail, and government industries, including Five Guys, Hyatt, Ruby Tuesday, Hersha, Legal Sea Foods, Darden, the District of Columbia and many more.