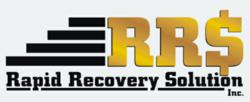 With this concern in the minds of many, it is easy to accrue debt and spend more than save...
Bohemia, NY (PRWEB) April 18, 2013
On April 18, 2013, an expert from Rapid Recovery Solution, a collection agency, comments on recent findings that show that the mean disposable income per UK family is falling, while the cost of living is rising.
According to an article in ClearDebt, the "average disposable income per head in the UK fell from £3,780 [GBP] to £3,767 [GBP] in the last three months of 2012, according to analysis by the Office for National Statistics." Many of the cost increases are due to rises in utility bills, reports the article.
This financial squeeze is chiefly caused by the rapidly rising rate of inflation, "which has held steady at 2.8 percent in March 2013 but is expected to reach and exceed three per cent in the coming months." The British Treasury backed up the current inflation rate of 5.2 percent, and the article reports that the government continues to take action "to help households with the cost of living, including increasing the tax-free personal allowance and freezing fuel duty for nearly three and a half years."
In spite of these measures, the inflation level remains at "twice the level of the average wage and is slowly chipping away at households' disposable income." As more people in Britain have trouble keeping up with their finances, "less money will be available for repayments." As a result of this, many families are "opting for a debt solution such as a consolidation loan to potentially free up more funds."
It will be hard for Britons to strike the right balance between living within their respective means and having enough disposable income left over, suggests the article. "With the cost of living increasing, the chances of people increasing their personal debt are also rising. It's important for individuals to assess their finances to make sure expenditure does not exceed their income."
John Monderine, CEO of the New York-based accounts receivable collection agency Rapid Recovery Solution, responds to this growing problem as the global economy remains stagnant. "Households worldwide are experiencing this problem of trying to strike the right balance to live within their means," he says. "With this concern in the minds of many, it is easy to accrue debt and spend more than save. If families remain vigilant with their finances, they will be less likely to find themselves on the phone with a collection agency. Do what you can to build and maintain good credit, and always be thinking about the future."
Founded in 2006, Rapid Recovery Solution, Inc. is headquartered at the highest point of beautiful Long Island. Rapid Recovery Collection Agency is committed to recovering your funds. We believe that every debtor has the ability to pay if motivated correctly. We DO NOT alienate the debtors; we attempt to align with them and offer a number of ways to resolve not only your debt but also all their debts.
#####