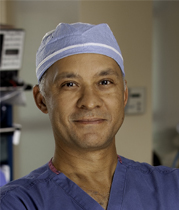 San Francisco, CA (PRWEB) April 18, 2013
An exclusive invitation-only group, Haute MD members represent the best doctors and surgeons in their respective specialty areas and markets. Dr. Delgado, a board certified and world-renowned plastic surgeon, was handpicked for his exceptional talents in plastic surgery. He will be featured as an exclusive expert for plastic surgery of the breast and body in the San Francisco Bay Area, CA.
About Haute MD Network
The Haute MD Network is comprised of the most prestigious doctors in various fields across the US. Members are revered for their skill in one of nine specialties: Breast, Face, Smile, Nose, Skin, Body, Orthopedic, Hair Restoration and Vision/Lasik. The Haute MD blog is a one-stop source for groundbreaking news, trends and events in the industry. Find the best doctors in your area by visiting our website: http://www.hautemd.com.
About Dr. Miguel A. Delgado
Miguel A. Delgado, Jr., M.D., F.A.C.S., is certified by the American Board of Plastic Surgery and holds membership to the American Society of Plastic Surgery. He takes great pride in his plastic surgery specialty and constantly strives to keep abreast of the latest, most advanced techniques in order to offer his patients the best options available.
Dr. Delgado graduated with honors from medical school at University of California San Francisco in 1982 and continued with internship and residency at John Hopkins University teaching hospital in Baltimore, Maryland. He went on to complete a plastic surgery residency at Stony Brook University Medical Center in East Meadow, New York.
Dr. Delgado joined the staff of Kaiser Permanente Medical Group in San Rafael in 1988. In 1989, Dr. Delgado left Kaiser to open a private practice in Novato, adjacent to the original Novato Community Hospital on Hill Road. When Novato completed a new hospital facility on Rowland Way in 1992, Dr. Delgado joined many other Novato doctors in moving their offices to the new campus. It was on the new Novato Community Hospital campus that Dr. Delgado chose to open Marin Cosmetic Surgery Center.
To Learn More: Visit Dr. Miguel A. Delgado's Haute MD Profile