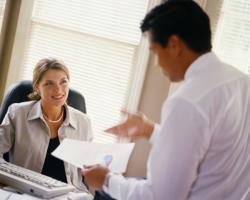 When it comes to organizational performance, "15% of our success comes from our technical skills, 85% from our ability to deal effectively with people." – Brian Tracy, author and speaker
Atlanta, GA (PRWEB) April 18, 2013
It's a new truth in today's business world: "In spite of our technological advances, our competitive advantage lies in our ability to work effectively together." (Roger K. Allen, Ph. D.) Yet few professionals receive formal communication skills training, especially in engineering and technical professions, and many leaders do not know how to establish a culture that fosters and benefits from strong communication skills. Besides, technical people are hired for their technical skills, so it's a fair question: Do communication skills really matter?
In a word, yes. When you compare traditional organizations to high performance organizations, one startling fact reveals itself: Organizations are perfectly designed to get the results they are getting. Do you have a traditional or a high performance organization?
Traditional organizations – many of which are now struggling to survive – focus on tasks, embody a highly bureaucratic structure, cultivate departmental silos, and view employees as tools for getting work done. In a traditional organization, communication breakdowns lead to costly re-work, expensive mistakes, employee frustration, and even critical information kept secret from those who need to know. Often engineers and technical professionals in these organizations spend too much time trying to get their facts right before sharing anything, communicate only within their departmental silos, and use the chain of command as a communication barrier.
But when you see organizations that consistently realize their goals and business objectives, you notice they follow the new "high performance" paradigm. High performance organizations focus on people, embody self-regulating teams, cultivate values across departmental boundaries, and view employees as partners. In a high performance organization, effective communications lead to financial savings from informed business decisions, time-saving work ideas, and highly engaged employees. And in the best of these, engineers and technical professionals are empowered to share information as it becomes available, communicate across departmental silos, and replace their chain of command concept with a collaborative team mindset.
So what makes the difference? It's one of the main challenges engineering and technical organizations face: Most of their people never learned advanced communication skills. In order to create and sustain success, organizations must develop strong communication skills across all levels of the organization. This requires a fundamental shift at the level of organizational culture, a new paradigm that values and rewards effective communication skills. Leaders play the most crucial role — people look to them to set the tone and determine behavioral norms.
When it comes to organizational performance, "15% of our success comes from our technical skills, 85% from our ability to deal effectively with people." – Brian Tracy, author and speaker
So what are the steps to create and sustain powerful communication skills in your organization?
STEP ONE: Leadership support. A leader must learn and demonstrate effective communication skills before expecting effective communication from the organization. Leaders must also support their people as they grow into powerful communicators.
STEP TWO: Measure results. You can't manage what you don't measure. You must first assess your current level of communication effectiveness, then chart a path toward a specific goal. Benchmark the performance you desire, so you have a way to measure how close you are to realizing success and to ensure that your communication goals support your organization's vision, mission, and objectives.
STEP THREE: Get training. Learn the advanced communication principles practiced by high performance organizations. It isn't magic – it's a teachable skillset following a specific formula. Poor communication comes not from a lack of ability, but rather a lack of knowledge and practice executing the fundamental principles. Hire a firm that understands firsthand the complexities of working in a technical organization and specializes in training technical organizations.
The #1 way to determine an organization's success: Look at the way people in the organization communicate with each other. What are your strategic priorities?
On a scale of 1 – 10, would you rate communication effectiveness within your organization high (10) or low (1)? Why did you give your organization this rating? Are you happy with status quo, or would you prefer a higher rating? What are you willing to do to help your engineers and technical teams make this happen?
About the Author
LaShanya Aikerson Sullivan is the CEO and Founder of Aikerson Consulting Group, Inc. Her firm's largest division, GeeksCanSpeak.com, provides high performance training to engineering and technical professionals. Her programs focus on leadership and communication skills as the foundation for creating sustainable high performance organizations. To get her monthly newsletter packed with actionable tips and techniques, visit http://www.GeeksCanSpeak.com.