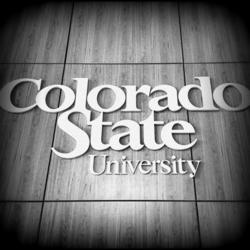 "Point7West's accomplishment illustrates their creativity, skill, and dedication to their craft and serves as a testament to great film and video production." says Linda Day, Executive Director of the Telly Awards
La Quinta, CA (PRWEB) April 17, 2013
The Telly Awards has named Point7West as a Bronze winner in the 34th Annual Telly Awards for their piece titled Colorado State University: Monday. With nearly 11,000 entries from all 50 states and numerous countries, this is truly an honor.
A 60-second high-energy video that delivers the message from a young, adventurous and ambitious perspective. The video showcases the collegiate experience, emphasizes the University's technological and educational assets, and appeals to the opportunity to build your own future. The university enrollment recruitment video for Colorado State University at Fort Collins is designed to appeal to both the impulse of an active young adult and the sensibilities of their parents.
The Telly Awards was founded in 1979 and is the premier award honoring outstanding local, regional, and cable TV commercials and programs, the finest video and film productions, and online commercials, video and films. Winners represent the best work of the most respected advertising agencies, production companies, television stations, cable operators, and corporate video departments in the world.
For its 34th season, The Telly Awards once again joined forces with YouTube to give the public the power to view and rate videos submitted as part of the People's Telly Awards. In addition to recognition from the Silver Telly Council, the judging panel that selects the Telly Awards winners, the Internet community helps decide the People's Telly Awards winners.
A prestigious judging panel of over 500 accomplished industry professionals, each a past winner of a Silver Telly and a member of The Silver Telly Council, judged the competition, upholding the historical standard of excellence that Telly represents. The Silver Council evaluated entries to recognize distinction in creative work – entries do not compete against each other – rather entries are judged against a high standard of merit. Less than 10% of entries are chosen as Winners of the Silver Telly, our highest honor. Approximately 25% of entries are chosen as Winners of the Bronze Telly.
"The Telly Awards has a mission to honor the very best in film and video," said Linda Day, Executive Director of the Telly Awards. "Point7West's accomplishment illustrates their creativity, skill, and dedication to their craft and serves as a testament to great film and video production."
"Traditional recruitment videos don't speak to the demographic they're targeting. We wanted to reach a young, high-energy demographic with a video that played to those strengths," says Brad Shattuck, President of Strategic Media, advertising agency for Colorado State University at Fort Collins. "Point7West has extraordinary and talented people who are able to not only push the envelope, but also are nimble in their ability to work with a broad scope of projects, always bringing new ideas to the table," Shattuck furthered.
To find out more about the Telly Awards visit our website at http://www.tellyawards.com.
ABOUT POINT7WEST
Point7West is a results-driven video marketing company that has specialized in providing strategic video solutions for over 250 companies nationally and abroad, for more than a decade. Point7West produces award-winning, creative videos for business and other organizations in a wide range of industries.