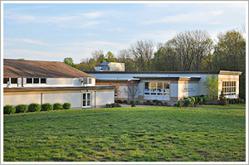 "A common theme with many children is feeling safe. This organization is truly amazing and has had a wonderfully positive impact on many young lives." – Dr. Deborah Pearce, Ed. D., Principal, Mendham Preparatory School
Mendham, NJ (PRWEB) April 18, 2013
Deborah Pearce Ed. D., Principal of the Daytop New Jersey Day School Program has announced that applications are currently being accepted for enrollment of students age 13 – 18 at the Mendham, N.J. location. The Daytop New Jersey Day School offers a high school education and certified outpatient care to those students who need a highly structured day program with comprehensive addiction and co-occurring disorder treatment, have already completed treatment at the residential level, or simply want to continue their high school education in a supportive sober environment. Approval from the students' sending school district is required for this day school program of care. This option is only available at the Daytop New Jersey Mendham location.
Day School Treatment allows students to successfully fulfill their education goals in a sensitive environment, safely removed from an atmosphere that influences insensitive peer pressure, in which they receive the individual time and attention they need to recover. The treatment experience at Daytop New Jersey is behaviorally based and individualized to meet the needs of adolescents with substance abuse problems as well as co-occurring disorders.
The Daytop New Jersey Day School Program is especially committed to working with those adolescents diagnosed with a co-occurring mental health disorder in addition to a substance abuse disorder. Licensed professional counselors and psychiatrists provide a structured and integrated treatment plan that works toward inclusion and successful recovery.
"A common theme with many children is feeling safe. Daytop New Jersey, through our commitment and support, provides that level of security to these kids so they can concentrate on their education and recovery. This organization is truly amazing and has had a wonderfully positive impact on many young lives." – Dr. Deborah Pearce, Ed. D., Principal, Mendham Preparatory School
The Day School Program is also a vital resource to parents and families; the Daytop New Jersey Family Association, a group of parents of current and former residents in the program, offers weekly meetings at different locations throughout the state. Family participation is an integral component to recovery, allowing parents to learn from and support one another throughout the process of treatment and recovery even after completion of the program.
While admission is open to any adolescent ages 13 – 18, state funding is currently the only option for NJ residents; however, Daytop New Jersey is committed to making every possible effort to work with families in regard to any financial difficulties. For more information about Daytop New Jersey and the Day School Program, and to apply for enrollment, contact Daytop New Jersey Day School Principal, Dr. Deborah Pearce at dpearce@daytopnj.org, 973-543-5656 ext. 732, or Director of Education, Terry Carroll at tcarroll@daytopnj.org, 973-543-5656 ext. 749. You can also visit our website at http://www.daytopnj.org.
More about Daytop New Jersey
Daytop New Jersey is a comprehensive treatment program for teens struggling with recovery. Programs are individualized, family-based, cost-effective, peer-oriented and multi-disciplinary in nature. The Daytop New Jersey Preparatory School is the realization of the mission begun by Founder, Rev. Joseph H. Hennen, when Daytop New Jersey opened its doors, offering a program tailored specifically to the needs of adolescents with substance abuse and resulting behavioral problems. Daytop New Jersey now operates five drug treatment centers and each year serves hundreds of teens and young adults in locations throughout New Jersey in both residential and outpatient settings. Additionally, Daytop New Jersey now provides services, on an outpatient basis, to adults at both of their outpatient facilities located in Hunterdon and Morris counties. For more information, visit http://www.daytopnj.org.