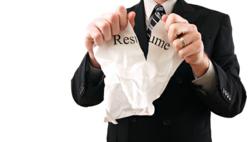 According to the Corporate Executive Board, there were 118 applicants for every job opening in the fourth quarter of 2012
(PRWEB) April 17, 2013
SuccessorE (http://www.successore.com), an online career service that helps job seekers stand out from the crowd in a competitive job market, has introduced the eResume™, a comprehensive online career portfolio that goes way beyond the traditional resume. The SuccessorE eResume™ breaks new ground in professional job search by providing a consolidated profile of work experience, expertise, examples, references, and more, so job candidates can make an outstanding impression before they are asked in for the first interview.
The job market is more competitive than ever, which is why it's important for job seekers to stand out in a field crowded with job applicants. According to the Corporate Executive Board, there were 118 applicants for every job opening in the fourth quarter of 2012. And hiring managers are complaining they are seeing fewer qualified candidates so the hiring process is taking longer as companies look for the perfect candidate. According to the Labor Department, it takes an average of 23 business days to fill a job opening compared to 15 days in 2009.
The SuccessorE eResume™ helps job applicants go beyond just submitting the typical background information and experience outlined in a traditional resume. It focuses on candidate promotion by allowing them to store all their professional information in one location. The online portfolio is organized as a career statement, introductory interview, traditional resume content, references, work samples, photos, and even audio and video clips in a single location. In addition, the SuccessorE eResume is fully customizable so the user can adapt it to suit any job application. And since it's an online portfolio, the candidate can track activity including the number of people who viewed their personalized link. The eResume™ gives them a single online location to consolidate their career portfolio so hiring managers don't have to click to multiple locations to view things like their LinkedIn profile or work samples.
"Job search today has become very competitive, and technology-driven," said Laura Cooke, founder of SuccessorE. "There are more applicants than ever and hiring managers can't take the time to scour multiple job sites and Web portfolios to find the perfect candidate. Our eResume™ allows candidates to showcase their expertise and skills in a way that recruiters feel they have interviewed you at first glance. It's a new kind of career portfolio that meets today's interactive job search demand when there's only one chance to make a first impression."
To help job seekers improve their job search, SuccessorE also offers a free e-book, "How to Stand Out in a Competitive Job Market," with tips and techniques that show candidates how to optimize their job search. https://successore.com/help/free-ebook.html
The eResume™ is available for a free 10-day trial. Subscription fees are less than $10 per month. For more information, visit http://www.successore.com.
About SuccessorE
Based in Calgary, Alberta, SuccessorE gives job seekers a competitive advantage by providing an online portfolio where professionals can showcase their expertise, credentials, work samples, and other expertise to stand out from the competition. SuccessorE's eResume™ helps job candidates bridge the gap from a traditional resume to an interview by providing a powerful tool that lets them profile their credentials in a dramatic and compelling way. SuccessorE is committed to helping job seekers and the community by donating a percentage of its proceeds to not-for-profit organizations.
For more information, visit http://www.SuccessorE.com.