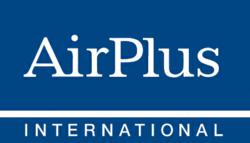 Fifty-two percent of travel buyers accept that ancillary fees are a necessary part of air travel and control their usage through policy.
Alexandria, VA (PRWEB) April 18, 2013
In the latest edition of The Wire...from AirPlus, 130 corporate travel managers from North America share how they managing ancillary fees within their organization. Of the respondents, more than 50 percent reported annual travel spend above $10 million and 25 percent reported spend above $50 million.
The ongoing increase in ancillary fees puts continued pressure on corporate travel managers to find better solutions for tracking their company's ancillary fee spend, as well as creating policy that manages such costs while allowing travelers the flexibility to remain productive.
According to the study:

Fifty-two percent of travel buyers accept that ancillary fees are a necessary part of air travel and control their usage through policy
Twenty-seven percent take a more laissez-faire approach, largely leaving the decisions to travelers' discretion
Twenty percent proactively encourage travelers not to use products and services for which there are ancillary fees
The fees corporations choose to reimburse vary considerably (including eight percent saying no fees):

One piece of luggage: 63 percent
Onboard food and beverage: 45 percent
More than one piece of luggage: 49 percent
In-flight entertainment: 49 percent
Extra legroom: 20 percent
Bundled packages: 16 percent
Early boarding: 12 percent
Airport club access: 11 percent
Expedited security line access: 7 percent
In-flight entertainment: 5 percent
Several respondents noted that policy varies for different kinds of travelers and travel. Senior executives and road warriors, for example, might be able to expense add-ons that other travelers cannot, and those on international or lengthy domestic travel trips might be able to expense comfort features not reimbursable for shorter trips.
Tracking ancillary fees still remains a mixed bag of results:

Thirty-one percent are not tracking airline ancillary fee data
Twenty percent rely on travelers to manually include ancillary fees in expense reporting
Sixteen percent include them in their travel agency reporting
Ten percent rely on automated expense reporting tools
Ten percent manually review corporate card data reports
An additional three percent include fee menus in expense reporting tools, while about seven percent either don't know or receive data directly from airlines.
Several respondents commented that they use a combination of several techniques; however, 23 percent are still trying to find better ways to capture data.
Tracking the fees, however, is only part of the challenge for corporate travel managers. Efforts to lessen the fees are also a challenge and often depend upon good visibility into the existing costs. While eight percent of the travel managers said they were able to negotiate a reduction of some or all of the fees with airlines, nearly 15 percent said they had tried and failed to negotiate all together.
For more details, including a complimentary PDF of the survey results, please visit the AirPlus website at http://www.airplus.com.
The Wire...from AirPlus is a monthly pulse report for the business travel industry on timely and relevant topics.
AirPlus International is one of the leading international providers of solutions for daily business-travel management. More than 40,000 business customers rely on AirPlus for their business travel payment and analysis needs. The products and services are distributed worldwide under the AirPlus International brand. The AirPlus Company Account is the most successful invoicing account of the Universal Air Travel Plan (UATP). For further information, please refer to http://www.airplus.com.