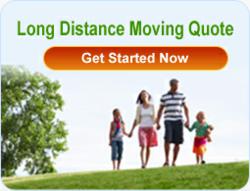 (PRWEB) April 19, 2013
Office Movers has now made moving an office very easy. It is difficult to find a company that can move all of the office equipment that a customer wants moved without disrupting the normal running of the business. This is not easy, unless a customer finds a moving company that is very professional and has experience with office moves. While moving a house can be stressful, moving an office is much more stressful with all the delicate, bulky and awkward office equipment. Then there is the sensitive paperwork that must not get into the wrong hands.
Choosing the right office moving company will ensure that the employees leave the old premises one day and will continue with business in the new destination the next day, as if nothing happened. Officemovers.org offers prescreened companies that ensure office moves need not be as stressful as they could be.
Arrange for office moves in advance
It is very important that a customer arrange for their office move weeks in advance so that the less used items can be moved first. This ensures that the most important equipment to the running of the business like computers, printers, furniture, etc are only moved on the evening or weekend prior to the next working day. That way, work will continue at the new destination just as normally as it should.
Officemovers.org will move the office for their customers. In addition, they also offer many other moving companies for auto shipping, house moving and truck rentals. Many people fear changing business locations because they think that they have to stop working for days or even weeks. That may happen if one hires an inexperienced company to help them move.
Free quotes
Officemovers.org offers customers free quotes for office moves. The cost paid for the business move will depend on the size of the move as well as the distance that will be traveled. Customers are advised to arrange for their moves early enough to give the office moving company enough time to schedule the move. That way, there will be little or no disruption to the work programs. It is advised that they contact three or more references to make sure that the companies they have in mind have successfully handled office moves in the past.
Self-storage facilities
Office Movers provides customers with information about self-storage facilities. Customers are advised to choose a storage facility with care because if they fail to pay the storage fee for some time, they could have their possessions sold. In addition, Office Movers also provide information for self-movers; important tips for how to make an office move very effective and save money.
About Officemovers.org
Established over 20 years ago, office movers have been helping customers move their businesses professionally with little or no disruptions. It has been offering customers a moving guide to help them arrange for their move and hire the right professionals for the job. Many people want to deal with a company that brings them the safest and the most affordable office moving, car shipping, storage and house moving deals. OfficeMovers.org is now offering this and much more.