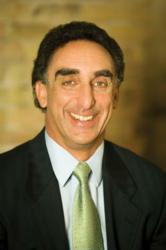 Salt Lake City, UT (PRWEB) April 18, 2013
InsideOut Development today announced that Alan Fine will be participating in TEDxRockCreekPark event on May 4, 2013. TEDx events have become a social media sensation with views on YouTube now exceeding 78 million. TEDxRockCreekPark event is centered on the theme of "The Hero's Journey."
"My experience coaching --from the very young, struggling athlete to Fortune 500 CEOs, has convinced me that there is greatness within each of us." said Alan Fine. "And the key to discovering and fulfilling that potential is already within us. We can be the hero in our own journey and that is why I am excited to be a part of TEDxRockCreekPark this year. "
Widely recognized as a pioneer of the modern-day coaching movement, Alan's core belief is that people have the capacity for extraordinary things. The secret to unlocking performance is a counter-intuitive focus on doing what they already know. Alan will present, "You Already Know How to Be Great," at TEDxRockCreekPark.
About TEDx
In the spirit of ideas worth spreading, TEDx is a program of local, self-organized events that bring people together to share a TED-like experience. At a TEDx event, TEDTalks video and live speakers combine to spark deep discussion and connection in a small group. These local, self-organized events are branded TEDx, where x=independently organized TED event. The TED conference provides general guidance for the TEDx program, but individual TEDx events are self-organized.
About TEDx Rock Creek Park
TEDxRockCreekPark is organized by Alison Whitmire, principle at C-lever, a CEO coaching and leadership development organization. Alison has organized two previous TEDx conferences: TEDxPugetSound 2009 and TEDxPugetSound 2011. TEDxPugetSound 2009 was one of the first TEDx events in the US and featured author/speaker Simon Sinek. Simon's talk at TEDxPugetSound became so popular that it was quickly uploaded to TED.com and licensed by a number of leadership development organizations. Since 2010, the talk has had nearly 10 million views and is one of the most viewed talks on TED.com
About Alan Fine
Alan is the co-creator of the world-renowned G.R.O.W. Model(R), the founder and president of InsideOut Development, and the author of the New York Times Bestseller, "You Already Know How to Be Great." He has dedicated the past 25 years to helping people from all walks of life to elevate their performance and unlock their potential. Through his work, Alan has had the privilege of coaching world-class athletes, musicians and Fortune 1000 CEOs.
For more information about Alan Fine visit http://www.alan-fine.com or connect on Twitter, Facebook and LinkedIn.