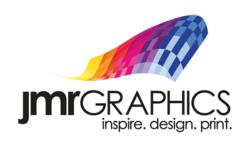 Car wraps are a no-brainer. When you get a nice-looking wrap on a bus, it's hard to ignore, without being invasive...
Central Islip, NY (PRWEB) April 19, 2013
On April 19, JMR Graphics, a nationwide car wraps manufacturer, discusses a recent article that outlined the value of investing in a wrap for your truck, car, bus, or trailer.
According to the article on MarketingTango.com, vehicle wraps are a cost-effective way to get a brand noticed in its surrounding areas. Unlike most costly means of advertising, car wraps work for a brand 24/7, year-round, and can last up to 5 years.
According to the article, statistics provided by the Outdoor Advertising Association of America (OAAA) show that vehicle wraps offer the "lowest cost-per-impression of any form of advertising. Depending on city and population size, a single wrap can produce anywhere up to 70,000 impressions per day."
Vehicle wraps also provide benefits in strategic and creative versatility. They can be used for long-term advertising or for short-term promotions. Another vital benefit is local audience targeting. A wrapped vehicle that is either driving or parked around a business's location can generate an overwhelming amount of awareness for the brand among those who are in the area.
Chris D'Angelo, a spokesperson from JMR Graphics, added, "Car wraps are a no-brainer. When you get a nice-looking wrap on a bus, it's hard to ignore, without being invasive. That image becomes something that they will remember and, next time they see it, they might feel this desire to purchase your product or seek out your brand."
JMR Graphics is an award-winning Nationwide 3M Certified Manufacturer of Graphics for over a quarter of a century. We specialize in branding companies through Fleet Graphics, Vehicle Wraps, Architectural Wall Graphics, Promotional Window Clings, Floor Graphics, Event Signage and much more. We offer a variety of 3M Graphics Films, which are specially designed for most surfaces that require a changeable, short and long-term application. Our exceptional "Turn Key Service" is backed with a 3M MCS Warranty to give you peace of mind when you need optimum performance for the intended life of your graphics. With our state-of-the-art, cutting-edge facility we inspire our clients by providing creative design, custom-printed graphics and handle a network of nationwide installers. JMR Graphics provides expert capabilities and capacities needed to meet any graphic challenge.
#####