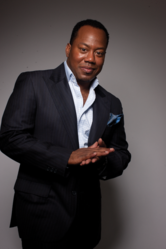 This is a terrific and rare opportunity for ambitious, eager youngsters to learn about every facet of the industry from mentors who have traveled this path and succeeded in this field.
Los Angeles, CA (PRWEB) April 18, 2013
Noteworthy singer, renowned vocal coach, music arranger, visionary creative director and vocal producer Nick Cooper ("American Idol", "Opening Act") will open his studio to train the young stars of tomorrow with an intensive two-week artist development boot camp. Cooper will lend his talent to students (ages 10-18 accepted) for an intense experience at Vocal Boot Camp from July 8–19, 2013 (Mon–Sat, Sundays off) at his 15,000 square foot studio in downtown Los Angeles. Early registration is now being accepted at $3,500 per student. Enrollment is limited.
Coached on-site by top choreographers, billboard-charting producers and acclaimed musicians, each young performer will learn the value of becoming a well-rounded artist. Participants will learn mic technique, vocal technique, performance training, harmonic structure, recording technique, advanced production skills, songwriting 101, and marketing strategy. The aim is for each student to enter with eager anticipation, and leave with renewed vision -- mentally and creatively -- for their artistic journey as performers moving forward. Professional coaches will include:
Having trained some of the music industry's most celebrated artists of all time, including Beyonce, Ciara, Nicki Minaj, Katy Perry, Jennifer Lopez, Mary Mary, Jada Pinkett-Smith, Vanessa Williams, Martina McBride, Israel Houghton, KebMo, Jessica Lowndes, Ryan Beatty, Zendaya Coleman, Alyson Stoner, Debbie Ryan, Kenny Lattimore, Laila Ali, Terrence Howard and many more, Nick Cooper is uniquely positioned to inspire and coach today's ambitious performers from around the world. Previously, Nick Cooper's Vocal Boot Camp attracted young students from as far away as Korea, Japan, China, Sweden, Norway and the United Kingdom.
The Vocal Boot Camp location is an incredible, fully-equipped 15,000 square foot studio space, outfitted with the best choreographers, vocalists, pianists, guitarists, bassists, and more! Students are challenged and pushed daily to become better performers. They will also get a rare opportunity to record at the famed Westlake Studios complex where Michael Jackson recorded his record-smashing Thriller album that remains an industry standard nearly 30 years later.
Nick Cooper says, "Vocal Boot Camp is a rigorous training ground for students interested in the performing arts. Each day, students are faced with challenging obstacles to overcome and our staff will review performance and advise on developmental next steps. This is a terrific and rare opportunity for ambitious, eager youngsters to learn about every facet of the industry from mentors who have traveled this path and succeeded in this field."
Students will learn how to produce their own music and attend master performance classes. With many surprises in store for the students, the Vocal Boot Camp staff specifically design personal success strategies for each student. Nick Cooper promises that everyone in attendance will be inspired by these SIX words: "PLANT A SEED, WATCH IT GROW!"
Each participant will walk away with invaluable interaction with top choreographers, musicians, engineers, executives, stylists, and coaches -- plus recording time in one of the world's best studios. Everyone will depart with a video experience of the event, specific exercises to continue improving even beyond the two-week course, and a renewed perspective on the industry and its many possibilities for them.
Vocal Boot Camp is located at the world famous Vocal Corner Store (thevocalcornerstore.com) at 1200 S. Hope St., Suite 403 Los Angeles, California 90015.
For additional information, please contact Vocal Boot Camp directly at: 213-747-1614 or 888-866-0304 or http://www.thevocalbootcamp.com
contact: Roy Bodner
818-219-9520
roy.bodner(at)yahoo(dot)com