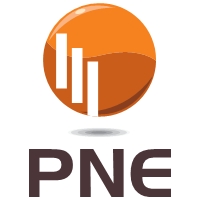 the terms of the settlement represent an appropriate balancing of the interests …and are consistent with the public interest.
Concord, NH (PRWEB) April 18, 2013
In her closing remarks of the Settlement Conference between PNE and Commission Staff, Chairman Ignatius applauded PNE and Staff for its focus on customers. "As I read the Settlement, what I was struck with is that the focus seemed to be on customers, and not over the sort of who said what to who and the tit for tat that it could have resulted in," said Ignatius. "And so, for that," she continued "keeping the focus on customers is something that I applaud you all for."
Under PUC guidelines, all settlement proposals must go before the Commissioners for approval prior to becoming official. In a unanimous decision, the Commissioners granted that approval on Monday, April 15th highlighting "that the terms of the settlement represent an appropriate balancing of the interests of the Companies' customers and the Companies (PNE), and are consistent with the public interest."
As part of the Settlement, PNE is offering all impacted customers a $9.50 payment to defray any costs that may have occurred when PSNH temporarily took accounts back on default service. At the Settlement Conference, on March 27, Commissioner Harrington appeared pleased that the $9.50 figure offered by PNE was very close to his calculations of "about $10.00". Both numbers were based on the fact that PNE customers had been saving almost 2 cents per kWh versus the PSNH rate.
PNE Energy Supply and Staff reached a settlement agreement on the eve before the two Parties were to square off in the State's first Show Cause Hearing involving a competitive electricity provider. Although initially contentious between the two parties, relations began to improve as the record continued to unfold. PNE supplied Staff with volumes of documents demonstrating the suddenness and severity of the winter market price rise as well as PNE's efforts to protect customers via the partially completed customer transfer to FairPoint and offers of payment to PSNH in an effort to keep customers off of default service.
"We've come a long way the last two months," said Fromuth. "For a while there, it felt like we were all alone trying to communicate our side of the story. But I'm glad our team held strong and insisted on due process. In the end we set the record straight and cleared our name and reputation," he emphasized.
"This Settlement also lets our customers know that our primary concern was for their welfare and that we did everything possible to spare them from PSNH's default service. That's important to me personally as well as all of our employees who are so dedicated to our customers," he concluded.
PNE Energy was the first competitive supplier in New Hampshire to offer a product just for residential customers back in 2011. Today, over 50,000 residential customers have made the switch away from PSNH, a direct result of PNE's efforts to open the market. PNE is the only New Hampshire based competitive electricity supplier and at its peak served over 9,000 customers.