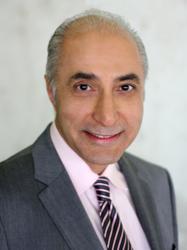 We want people to know that treatment is available to anyone who suffers from the symptoms of a hormonal imbalance and how to get your body back on track.
Beverly Hills, CA (PRWEB) April 17, 2013
Los Angeles Integrative Gastroenterology and Nutrition will be holding a free seminar called "Hormone Harmony," focusing on hormonal imbalances and treatment on April 18 from 6-7pm near Beverly Hills. The presentation will be conducted by Dr. Ann Marie Nguyen, a naturopathic doctor and licensed acupuncturist with a special interest in hormone balancing and digestive health.
Hormonal imbalances are very common and are often overlooked. Statistics reveal that almost 80 percent of women suffer from some kind of hormonal imbalance causing symptoms that can be easily misdiagnosed such as fatigue, acne, mood swings, weight gain, memory problems, sleep disturbances, hot flashes, and lack of sex drive.
"We want people to know that treatment is available to anyone who suffers from the symptoms of a hormonal imbalance and how to get your body back on track," says Dr. Nguyen.
Many times hormonal imbalances are caused by birth control pills, stress, and overuse of animal products. Other medical causes include genetics, obesity, and tumors. At Los Angeles Integrative Gastroentrology and Nutrition, Dr. Farshid Sam Rahbar, and Dr. Nguyen offer patients a comprehensive consultation in which he goes over diet, lifestyle, stress factors and family history, in addition to a physical examination.
"Many times, the cause of a hormonal imbalance can easily be changed with a lifestyle change. As a holistic gastroenterologist, it is my duty to pinpoint the root of the problem and not just treat the symptoms," says Dr. Rahbar.
In-depth consultations aren't the only thing that makes LA Integrative Gastroenterology and Nutrition stand out from other gastroenterologists; they practice integrative holistic medicine, an art and science that addresses the 'whole person' to bring body functions to optimal performance.
In addition to the free seminar, Dr. Nguyen will also be offering 15 minute hormone consultations to the first 15 individuals who show up and will be available after the seminar for any questions. The seminar will be held at Great Earth Compounding Pharmacy, located at 8941 Santa Monica Blvd. For more information about the free seminar or to RSVP please call 310-550-1822.
Farshid Sam Rahbar, MD, FACP, ABIHM is a leading integrative gastroenterologist in Los Angeles. He incorporates anti-aging and functional medicine for an integrative-holistic approach to digestive care. His main clinical interests include consultative gastroenterology, internal medicine, liver disease and inflammatory bowel disease (IBD), clinical nutrition, occupational and environmental illnesses in relation to GI illness, preventive and functional medicine, toxic exposure and effects on the GI system, medical-legal services (AME), and clinical research. For more information visit http://www.laintegrativegi.com.
Ann Marie Nguyen, ND, LAc is a licensed naturopathic doctor and acupuncturist in Los Angeles. She graduated from UCLA with a Bachelors in Psychology, then attended Bastyr UNiversity where she was one of seven doctoral candidates that pursued a doctorate in Naturopathic Medicine, a masters in Acupuncture and Oriental Medicine, as well as a certificate in Chinese Herbal Medicine. Dr. Nguyen's philosophy centers around the concept that disease and illness often stem from the disruption of multiple aspects of an individual's life, and in order to achieve health, you need to bring these imbalances back into harmony. To learn more about Dr. Nguyen please visit http://www.doctorannmarie.com.