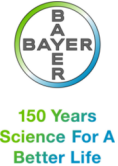 "This year, we recognized 117 first-time One Ton Club members, many who reached their highest yields ever with the latest FiberMax germplasm and Bayer trait technologies such as GlyTol and LibertyLink," said Jeff Brehmer.
Lubbock, TX (PRWEB) April 18, 2013
Overcoming a two-year drought in the Southwest, a record number of FiberMax® growers achieved one-ton yields during the 2012 season. Bayer CropScience honored 194 growers at the eighth annual FiberMax One Ton Club awards banquet on April 4 in Lubbock. Of growers honored, 117 were first-time One Ton Club members, the highest number of first-year members since the club began in 2005.
The FiberMax One Ton Club recognizes growers who produce 2,000 pounds or more of lint cotton per acre on at least 20 acres using FiberMax cotton seed. This year, growers from Arizona, California, New Mexico, Oklahoma and Texas were honored to join the club, which has inducted 527 members during the last eight years.
"It is our honor to recognize these FiberMax growers for their outstanding achievements, especially considering the drought and adversities they have overcome," said Jeff Brehmer, U.S. product manager for FiberMax cotton. "These growers use innovative production practices and push FiberMax germplasm to reach its greatest potential. This year, we recognized 117 first-time One Ton Club members, many who reached their highest yields ever with the latest FiberMax germplasm and Bayer trait technologies such as GlyTol and LibertyLink."
According to Brehmer, growers have produced One Ton Club yields with 27 FiberMax varieties since the inception of the club. These varieties offer high yield, excellent fiber quality and production options that fit diverse farming operations.
"During the last few years, we have seen an increasing number of growers qualify for the One Ton Club each year, with a greater number of FiberMax varieties represented at every banquet," Brehmer said. "This year, growers qualified for the One Ton Club with 10 different FiberMax varieties, which demonstrates the wide adaptability of our germplasm across varied production scenarios."
One Ton Truck Winner
The banquet featured a drawing for a two-year lease on a Ford® Super Duty® F-350 King Ranch® truck. Duane Braden, a six-year One Ton Club member from Garden City, Texas, and his wife, Carla, won the lease. Braden averaged 2,505 pounds per acre using FM 2484B2F and FM 9160B2F. Braden said the key to his One Ton Club success was water, fertilizer and FiberMax varieties that provide top yield and fiber quality.
"We had good water and fertilizer, and we had a little bit of rain during the growing season that helped us along," Braden said. "FiberMax varieties yield well for me, and they have high-quality fiber."
For Braden, the One Ton Club banquet gives him an opportunity to converse with other growers who are producing one-ton yields and learn about their production techniques. One of those growers is his uncle Kenneth Braden, who won the One Ton Club truck at the 2010 banquet. Even with a past truck winner in the family, Duane never expected that he would sit behind the wheel of this year's truck.
"I could not imagine this at all," Braden said. "They said my name, and I just sat there. I had to let it sink in for a second. It's exciting that this year's One Ton Club truck is coming back to St. Lawrence County."
Best of the Best
Individual awards presented during the banquet included highest yield, highest loan value, highest gross value per acre, most acres and most varieties:
Highest Yield and Highest Gross Value Per Acre:
Vance Smith, Big Spring, Texas, 2,910 lbs/A and $1,579 per acre
Highest Loan Value:
Justin Schwartz, Garden City, Texas, and Todd Suter, Coyanosa, Texas, 58 cents loan value
Most Varieties Achieving One Ton Club Yields (three varieties):
Apple Creek Farms Inc., Garden City, Texas; Duwane Billings, Seagraves, Texas; and Charles Braden, Garden City, Texas
Most Acres:
Jack Crowl, Stinnett, Texas, 877 acres
In addition to these awards, Rob Knorr of Maricopa, Arizona, Troy Ritter of Groom, Texas, and Aaron Wilson of Lockney, Texas, were chosen in a drawing to each receive 15 bags of FiberMax cotton seed.
For additonal information and background on the FiberMax One Ton Club, please visit http://www.bayercropscience.us/products/seeds/fibermax-cotton/one-ton-club. To learn more about Bayer CropScience, visit http://www.BayerCropScience.us or contact your local sales representative for product information.
###
Follow Bayer at @Bayer4CropsUS. Suggested Tweet:
194 #FiberMax #cotton growers inducted into FiberMax One Ton Club during drought in #Texas and Southwest. http://bit.ly/11gZH1g
YouTube Video:
Check out the interview with FiberMax product manager Jeff Brehmer at http://bit.ly/11gZH1g.
Visit the Bayer Connect - Social Hub for all Bayer CropScience social media, recent news, blog posts, videos and more.
Additional Resources:

About Bayer CropScience
Bayer is a global enterprise with core competencies in the fields of health care, agriculture and high-tech materials. This year the company is celebrating 150 years of Bayer – consistent with its mission "Bayer: Science For A Better Life". Bayer CropScience, the subgroup of Bayer AG responsible for the agricultural business, has annual sales of EUR 8,383 million (2012) and is one of the world's leading innovative crop science companies in the areas of seeds, crop protection and non-agricultural pest control. The company offers an outstanding range of products including high value seeds, innovative crop protection solutions based on chemical and biological modes of action as well as an extensive service backup for modern, sustainable agriculture. In the area of non-agricultural applications, Bayer CropScience has a broad portfolio of products and services to control pests from home and garden to forestry applications. The company has a global workforce of 20,800 and is represented in more than 120 countries. This and further news is available at: press.bayercropscience.com.
Contact:
Bayer CropScience Media Hotline: 1-877-879-6162
CR0313FMXOTCA008V00R0
USA-BCS-2013-0116
Find more information at BayerCropScience.us.
Forward-Looking Statements
This release may contain forward-looking statements based on current assumptions and forecasts made by Bayer Group or subgroup management. Various known and unknown risks, uncertainties and other factors could lead to material differences between the actual future results, financial situation, development or performance of the company and the estimates given here. These factors include those discussed in Bayer's public reports which are available on the Bayer website at bayer.com. The company assumes no liability whatsoever to update these forward-looking statements or to conform them to future events or developments.
Bayer CropScience LP, 2 T.W. Alexander Drive, Research Triangle Park, NC 27709. Always read and follow label instructions. Bayer (reg'd), the Bayer Cross (reg'd), FiberMax®, GlyTol®, LibertyLink®, One Ton Club™ and Variety Selector Tool™ are trademarks of Bayer. Ford and Super Duty are registered trademarks of the Ford Motor Company. King Ranch is a registered trademark of King Ranch, Inc. For additional product information call toll-free 1-866-99-BAYER (1-866-992-2937) or visit our website at BayerCropScience.us