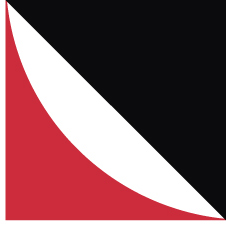 Boston, Ma (PRWEB) April 18, 2013
AppZero, the fastest and most flexible way to move server applications from the datacenter to the cloud, today released V5.3 enabling users to "up-level the OS" of their existing server applications to WS2012. The software is now available and will be demonstrated next week at CA World (Pedestal 344A).
AppZero CEO, Greg O'Connor is speaking at the AppLogic User Conference with Radix Technologies CEO, David Corriveau, at CA World on Tuesday, April 23 at 2:30 pm, in the Lagoon TD Room. They will showcase moving applications with AppZero to Radix Technologies' RadixCloud, powered by CA's AppLogic environment.
Corriveau commented, "One of the critical challenges for providers onboarding existing applications is modernizing the operating system as part of the migration from the data center to the cloud. VM migration can't begin to address the modernization challenge."
Organizations are faced with the requirement to migrate applications from Windows Server 2003 to Windows 2008(R2) or even Windows 2012 when adopting a private, managed or public cloud. AppZero's tool extracts Windows Server applications from production environments and packages them for movement to any datacenter or cloud, without re-engineering, change, or lock-in, fast.
O'Connor said, "Our new tool makes it even easier to reap the benefits of cloud computing, including lower TCO, greater IT and business flexibility, and scalability. With Windows Server 2003 end of life approaching, companies will be faced with moving large numbers of enterprise applications. We provide the only way to upgrade existing server applications from WS2003 to WS2008 or WS2012 in a cost effective and time saving way.
Requiring no AppZero software on the source/production machine, AppZero resides only on the target server, which can be located anywhere – including on the cloud environment where the application is being migrated. AppZero automation eliminates the majority of manual labor, time, costs, and error typically involved in on-boarding complex enterprise applications.
If you won't be at CA World, you can request a demo of AppZero here.
About AppZero
AppZero is the fastest and most flexible way to migrate server applications to and across any cloud or datacenter, without re-engineering, re-installation or lock-in. Encapsulating Windows applications in VM/OS-free packages, AppZero's patented software makes complex server applications moveable with ease. For more information, visit http://www.AppZero.com and follow us on twitter @AppZero-Inc.
About Radix Technologies
Radix Technologies began in 2006, with the vision to provide businesses with cost effective, user friendly, and robust on demand computing resources. Already a developer of a suite of on demand software application for the relocations and global logistics industries, we have extended our product offering with a new range of cloud infrastructure services.
###