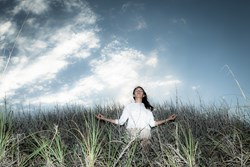 Today I have a choice. Today I have a voice. And nobody, absolutely nobody can take that away from me.
(PRWEB) April 19, 2013
One of the innovative approaches Recovery Associates has implemented as part of its addiction treatment program is the utilization of various creative arts therapies, including creative writing. Creative writing can be a truly cathartic process, bringing new insights and realizations to the surface while helping clients find their voice.
The Experience, Strength and Hope Project involves having clients write pieces that recount their own stories of experience, strength and hope. These clients then have their pictures taken by professional photographers in a way that compliments their story and message. The pictures and written pieces are then hung up in the hallway at Recovery Associates as a source of encouragement and inspiration to other clients and families.
Recovery Associates is a drug and alcohol treatment center that provides a variety of programs and services for men, women and teens struggling with chemical dependency issues. At the core of their philosophy is the belief that addiction is a treatable illness. Their addiction treatment experience has shown that anyone is capable of achieving lasting recovery and physical, mental and spiritual freedom from the disease of addiction.
Their unique program offers three different tracks: a Traditional Track, an Expressive Therapies Track and a Christian Rehab Track. They believe that by utilizing a variety of therapies we can better assist our clients in finding their own individualized path to recovery. Their focus is on the underlying issues that have led to the addictive behaviors and destructive patterns.
Recovery Associates' multidisciplinary team is made up of a Board Certified Addictions Psychiatrist, Master's Level Therapists and Certified Addictions Counselors. They are passionate about recovery and helping individuals and families begin the healing process.
Recovery Associates helps their clients in all facets of the healing process, from detox placement, to sober living housing, and aftercare, and eventual discharge planning. They are committed to their clients' long term recovery from addiction. For more information call their 24/7 drug rehab hotline at 1-800-392-3180.