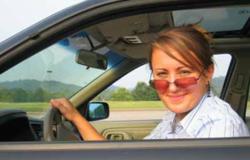 The content featured on the blog represents a mix of market news and insider tips applicable both to industry insiders and Wisconsin consumers.
Milkwaukee, WI (PRWEB) April 18, 2013
Wisconsin Auto Finance, one of the best known auto financing companies in the state, is proud to announce the launch of a new addition to their website: a blog focused on automotive issues, news, legislation, and advice. The new blog, located at http://www.wisconsinautofinance.com/blog/, will feature new content three times per week, which will be syndicated through the company's social media channels and email subscribers. Recent topics on the blog include the following:
-"Driverless Technology to Be Tested in Wisconsin"
-"Drivers in Wisconsin Need to Be Wary of Dangerous Intersections"
-"Auto Sales Rise, as Loan Rates Drop"
The content featured on the blog represents a mix of market news and insider tips important both to industry professionals and Wisconsin consumers. The posts are to be authored by the team at Wisconsin Auto Finance, who have many years of combined experience in the automotive and financial industries. Comments are not currently open on each blog post, but a company spokesperson says this functionality is in the works.
"In today's web-based world, a blog is a great way to engage consumers, cultivate relationships, and establish oneself and one's company as an industry authority," said the company spokesperson. "We have all of these goals in mind for our new blog, and we are already well on our way to achieving them."
This spokesperson went on to say that the company has one of the only blogs dedicated to Wisconsin-specific automotive news, making it highly relevant to the company's target demographic.
About the Company: Wisconsin Auto Finance is a leading provider of financial services for car shoppers in need of financing. They have extensive industry relationships with dealers and lenders, enabling them to match consumer applications with capable, reputable lenders in real-time. The company serves customers of all credit tiers. Those with credit problems can learn more here.