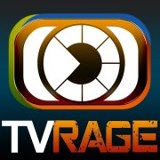 (PRWEB) April 17, 2013
Today, TV Rage shines a spotlight on another terrific effort from staff writer Adam Langton. The third in a series, Pilot Buzz now seeks to break down the good, the bad, and the odd of the new crop of FOX pilots for the 2013-2014 television season.
Some of the shows covered in this edition include the Greg Kinnear fronted comedy "Rake", the book based workplace comedy "To My Future Assistants", the new Seth McFarlane created live-action comedy "Dads", and the crime drama "Gang Related". As with previous editions, the aforementioned shows are just a small smattering of the projects discussed.
Here is an excerpt to get potential readers started:
"The next FOX pilot in our "Eagerly Anticipating" category is the supernatural drama 'Sleepy Hollow' from Alex Kurtzman and Roberto Orci. Described as a modern–day supernatural thriller based on "The Legend of Sleepy Hollow" (a classic of American literature), 'Sleepy Hollow' follows Ichabod Crane as he partners with Sleepy Hollow's local female sheriff to solve the mysteries of a town ravaged by the battle between good and evil. Kurtzman, one of the writers on 'Sleepy Hollow,' wrote for 'Fringe' as well as sixty-seven episodes of 'Hawaii Five-0.' Kurtzman's feature writing work includes 2009's 'Star Trek' and 'Transformers: Revenge of the Fallen.' Needless to say, he is considered a writing heavy-hitter, making the buzz around 'Sleepy Hollow' increase with each passing day.
'Sleepy Hollow' will star Tom Mison as Ichabod Crane in a potentially starmaking role. The British actor has talent but has yet to receive his big break; success on 'Sleepy Hollow' could catapult him to the A-List. Besides, anything supernatural is bound to find an audience--particularly for a serialized television narrative where each episode can take you in a bold new direction."
To learn about the rest of the pilots FOX has in store, click here. One of them might just end up being the next big TV hit.