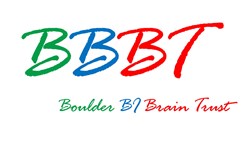 "We were very happy to present Vectorwise 3.0 to the industry experts at BBBT." Fred Gallagher, General Manager, Vectorwise
Boulder, Colorado (PRWEB) April 17, 2013
With more data available than ever before, businesses are constantly looking for solutions to help manage massive amounts of data and achieve actionable results based on this information. An emerging group of businesses, including data aggregators and providers, and social media and online gaming companies, rely on data as their core product or service offering emphasizing the importance of analyzing unstructured data.
Both Fred Gallagher, General Manager, and Mark Van de Wiel, Director of Product Management for Vectorwise at Actian were excited to participate in this event. "Actian is dedicated to providing technology that helps address Big Data challenges companies face," said Gallagher. "Our Vectorwise 3.0 database helps bring Hadoop analysis closer to the business with extremely timely and responsive multi-user querying and analytics processing."
About BBBT:
The Boulder Business Intelligence (BI) Brain Trust has served the BI industry since 2006. It is a consortium of approximately 80 industry analysts and experts from around the world. BBBT events are 1/2 day BI vendor presentations, similar to analyst briefings, streamed live as webinars exclusively to BBBT members. It's a reciprocal arrangement, the members receive the latest information on current and planned BI tools and technologies, and the vendors get valuable feedback on their offerings, marketing, and messaging.
About Actian: Take Action on Big Data
Actian Corporation enables organizations to transform big data into business value with data management solutions to connect, analyze, and take automated action across their business operations. Actian's innovative portfolio of solutions for big data include cloud integration for frictionless connection to any data; analytical solutions specifically engineered to handle the extreme speed and scale of data intensive computing; Action Apps for automated action on business events as they happen and managed B2B exchanges that automate business processes in select industries. Headquartered in Redwood City, Actian helps clients worldwide manage and understand their business operations through offices in Austin, New York, London, Paris, Frankfurt, Hamburg, Amsterdam and Melbourne. Stay connected with Actian Corporation on Facebook, Twitter and LinkedIn.