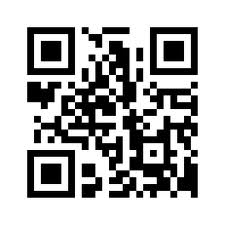 Vancouver, British Columbia (PRWEB) April 19, 2013
Many trees are being killed due to massive printing everywhere. With the technologies of today, going green is easier than ever. On this Earth Day, Prestige Marketing, Inc. is taking the initiative to go green by advertising using QR codes. By doing this, they are contributing to their environment.
What are QR codes?
QR stands for Quick Response. In a technical sense, a QR code consists of a specialized type of bar code that can be read by smart phones and other cell phones that have an integrated camera. Most people in the United States and Canada have probably seen a QR code by now, although they may not have understood the purpose or function of the emblem.
Physically, a QR code is a square made up of a matrix of square-shaped black and white dots. The particular pattern embedded in the QR code is a way of communicating text, website addresses, or other information. The matrix of dots must be decoded for it to become useful.
Why are QR codes useful?
The beauty of a QR code lies in its ability to seamlessly communicate with a mobile phone. A business can print a QR code onto any materials that consumers may encounter. With Earth Day just around the corner, this is definitely a way to go green. They are commonly used on posted advertisements and can even be placed on items such as business cards and T-shirts. When cell phone users scan a QR code using their phone, they can easily access the text or other information that has been embedded in the code.
An example of a QR code in action
A given business may be running a 15% off promotion. In order to encourage more consumers to visit the web site and take advantage of the promotion, the business might print a QR code on flyers distributed in a target neighborhood.
Without the QR code, the flyers would have to direct the consumers to the web address of the online store; users would have to enter this by hand. Many customers do not take this step because it is inconvenient and time-consuming. This method is also prone to human error if consumers misspell part of the web address.
With a QR code, a user simply has to snap a picture of the code in order to visit the site. The cell phone takes care of the rest, converting the code into a clickable link that users can instantly access. If the company's mobile commerce site is set up well, a QR code can even send users to the correct location to "pick up" their virtual 15% off coupon.
For more details about how QR codes can help to improve the mobile marketing efforts of a small or medium-sized business, consult the marketing experts at Prestige Marketing today.