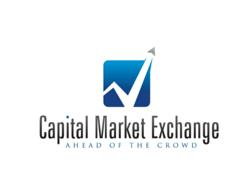 Sarah Biller, President Capital Market Exchange said "...New factors influencing the value of their holdings emerge frequently, necessitating they can systematically parse tremendous amounts of data to bring clarity to complex investment decisions."
Boston, MA (PRWEB) April 30, 2013
Capital Market Exchange, a Boston-based fixed income analytics, announced its Sentiment Adjusted Spread model suggested that for some emerging markets corporate bonds in its universe, sovereign government participation increases spreads rather than reduces it.
Wary of rising interest rates and European debt crisis, Capital Market Exchange, noted in its recent research and analysis that the emerging market debt owned by financial institutions has ballooned to $95 billion. This flow of funds, according to the company, has been bolstered by overall improvement in financial fundamentals of corporations and sovereign governments in these regions. The company noted that the historically similar risk return attributes of Emerging Market Sovereign Debt and that of the corporations in their borders as appealing to investment grade corporate bond investors, which has led to the purchase of quasi-sovereign corporate bonds. Capital Market Exchange's own analysis concluded that the credit risk in quasi-sovereign corporate bonds is not always less than that of like-rated peers who do not have the backing of their governments.
Sarah Biller, President Capital Market Exchange said, "This contrarian view of emerging market debt serves as clear reminder that financial institutions face significant challenges when applying conventional wisdom to the current investment environment. New factors influencing the value of their holdings emerge frequently, necessitating they systematically parse tremendous amounts of data to bring clarity to complex investment decisions rather than rely on history to guide their decisions."
Capital Market Exchange aggregates and analyzes current bond market sentiment, enabling Portfolio Managers, Traders and Credit Research teams to more rapidly identify risks and incorporate into their investment decisions. For more information on the company's approach, please visit http://www.capital-market-exchange.com.