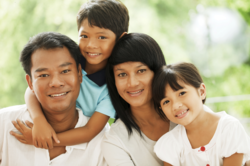 Our ultimate goals are to save lives, reduce health care costs and make communities safer... This is a fitting reward for a quarter century of service. -STC CEO and founder Michael Popovich.
Tucson, AZ (PRWEB) April 18, 2013
This year, Scientific Technologies Corporation (STC) celebrates 25 years of successful business and reflects on some of last year's achievements, present goals and future prospects in its Public Health Annual Report. The report –released earlier this month – focuses on key public health events STC hosted and projects the company completed in 2012.
STC is recognized by the CDC as one of the nation's leading public health information technology firms. It was one of the first to develop and implement Immunization Information Systems (IIS) in the early 1990s, and continues evolving its software to fit with modern technology and new user interfaces.
Over the years, STC has worked with 65 percent of the country's state immunization programs and today supports 20 percent of the country's IISs. The IIS databases of these states currently contain more than 240 million records pertaining to 25 million patients. The IISs together support roughly 77,000 users and facilitate the transfer of 93,000 HL7 messages every day.
STC offers to our clients an expert staff of software-design architects, public health professionals, public health client service managers and quality control teams. With this diverse group, we continue to establish our place in the public health community by hosting events and completing projects that assess ways to improve public health and meet clients' needs.
In 2012, STC hosted its first Reports Summit for both the IWeb™ IIS and Sentinel disease surveillance and management products. STC's public health experts met with representatives from Washington, Mississippi, Louisiana and West Virginia to review users' reporting needs and identify any gaps in the systems. Using the feedback, STC refined existing IWeb™ tools and developed new ones to ultimately improve coverage rates and avoid expired and wasted vaccines.
As a result of the focused discussion with our clients during the Sentinel Reports Summit, STC developed novel features, streamlined existing functionality and improved the user interface of Sentinel. From these efforts, STC developed a new strategy for infectious disease reports in Sentinel and an official development proposal will soon be presented to the users.
STC also conducts pilot projects in order to better understand core issues in public health communities. Last year, STC launched a new immunization billing pilot project with Campbell County, Wyoming. The pilot project demonstrated the county's health department ability to recoup costs from immunizations administered by billing healthcare insurers.
Events and projects are what help improve existing STC software and establish ideas for new software. One of STC's latest software tools is the Public Health Connection Hub (PHC-Hub™). This suite of tools helps an IIS evaluate the completeness and accuracy of incoming electronic data. It also confirms successful transmission into the IIS. STC released PHC-Hub™ in 2011, applied updates in 2012, and the software is available and currently used by the Alaska, Louisiana, Montana and West Virginia immunization programs. Programs in Washington State are currently in a test-review stage.
Looking further ahead in 2013, STC is particularly excited about conducting a rigorous epidemiological study that will provide certain retail-based vaccinators with access to state IISs and determine the impact this access, if permanent, could have concerning retail-customer healthcare. STC will also continue to focus on public health and provider communities to equip them with expert technical and business support.
"Our ultimate goals are to save lives, reduce health care costs and make communities safer," says STC CEO and founder Michael Popovich. "We've had mothers, fathers, grandmothers and grandfathers testify to STC solutions and services. This is a fitting reward for a quarter century of service."
About STC
STC is widely recognized as a leading public health informatics company in the U.S. We play a key role in protecting the public from diseases. Since 1988 we have leveraged our experience to develop solutions important to addressing and solving critical public health issues. Our professional staff, a unique blend of public health advisors and applied information system developers, is committed to improving public health through the applied use of population health data collected through modernized information systems. Increasing the value of these national population health data assets is a primary goal of STC through the next decade.