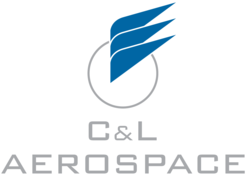 Fred brings many years of experience which will be of great value and benefit to our customers.
Bangor, ME USA (PRWEB) April 18, 2013
C&L Aerospace, an industry leader in regional carrier repair, maintenance, parts support, and financing services, announced today the addition of Frederick Dibble as its new Senior Vice President of Business Development.
Dibble brings more than 30 years of experience in aviation engineering, manufacturing, and sales of regional airliners. He was involved in the design, production, and marketing of two of the industry's leading regional airliners: the 19-seat Metro and the 30-50 seat Saab 340/2000 series.
Dibble's primary focus at C&L Aerospace will be expanding the regional turboprop and commuter jet aircraft sales, service and leasing programs.
"We're happy to welcome Fred to the C&L Aerospace Team," said Chris Kilgour, CEO. "He brings many years of experience which will be of great value and benefit to our customers."
Dibble was most recently the principal of MCC Aviation Services, where he led brokerage, management, and advisory services to airlines, banks, and investor clients. Before forming MCC Aviation Services, Dibble had held the position of Senior Vice President of Aircraft Marketing for MCC Financial Corporation and Director, Aircraft Sales, Saab Aircraft of America.
ABOUT C&L AEROSPACE: C&L Aerospace is an industry leader in servicing, maintaining, and supporting carriers in the regional aviation industry. In addition to aircraft and engine sales, and leasing programs, C&L Aerospace offers parts support, heavy maintenance, interior refurbishment, aircraft teardown, and disassembly services, as well as aircraft management.  C&L Aerospace is headquartered in Bangor, Maine with international offices in Australia and Europe. For more, visit http://www.cla.aero.