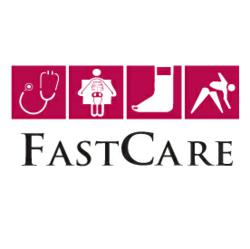 MIAMI, FL (PRWEB) April 18, 2013
According to Dr. Matthew Korn, making it through spring allergy season doesn't mean that allergy relief is coming anytime soon. "The pollen season actually peaks around Memorial Day and runs into early summer," says MD. Matthew Korn, from FastCare emergency medical clinics. The good news: preventing a summer allergy attack may be as easy as understanding the triggers that are unique to the sunny season.
This season is expected to be an unusual bad allergy season. Tree pollens will affect people for about another month, then in mid-May, the grasses will kick in. Those who are most sensitive to tree pollens should try to avoid early morning and late evening outdoor activities. For those with more severe symptoms, the next recommended step would be a trip to the doctor to discuss prescription medication such as steroid nasal sprays and allergy shots.
Dr. Korn of Aventura urgent care recommends eating with caution, and stop in case of tingling lips or scratchy throat. People with strong grass or ragweed allergies may suffer from oral allergy syndrome, which happens when the body's immune system mistakes proteins in certain fruits with the allergy-causing grass, tree, or weed pollens. Common culprits include apples, peaches, pears, and melons.
People with allergies know that their sniffling and sneezing is allergen-induced, but allergies don't always present themselves with such typical symptoms. Sometimes allergic reactions can cause fatigue, headaches - or even depression. While not everyone agrees there is an allergy link to these conditions, there is evidence that strongly suggests it.
Chronic Fatigue Syndrome:
For those who experience extreme exhaustion for 6 months or more and their doctor hasn't been able to identify the cause, they might have chronic fatigue syndrome (CFS) and if that is the case allergies could be playing an important role.
Allergies and Asthma:
Prevent or even reverse hundreds of conditions with delicious food.
Though no one knows exactly what causes CFS, it was found that more than 50% CFS patients have allergies. "I believe that being an allergic individual predisposes you to chronic fatigue syndrome, chronic fatigue syndrome seems to be associated with an over-reactivity of certain parts of the immune system, which is similar to what we see in people with allergies," says Dr. Korn of Fastcare.
When allergies are part of the cause, treating the allergies can be a part of the cure. This improvement varies widely, but sometimes it can be dramatic.
There have been some patients in whom disabling chronic fatigue totally goes away when their food allergies were treated," he reports. Environmental allergens and irritants can also compound the fatigue. "Mold allergy is an important cause of fatigue and muscle aches. A significant proportion of people with chronic fatigue syndrome and fibromyalgia have mold sensitivity. People who have been diagnosed with CFS should see an allergist to get a thorough evaluation for allergies.
About Fastcare – Fastcare, a Miami urgent care center, is a step down from the traditional emergency room with minimal waiting time. They treat all non-life threatening illnesses and injuries, accept most private insurances and are contracted with all Workers' Compensation Insurance companies. Due to their direct contracting with most insurance companies, a visit to FastCare will be at lower coat in the form of lower copays and lower charges vs. the emergency room. Fastacre's main priority is to provide quality medical care in a timely manner for their patients.
As a network of emergency walk in clinics, FastCare Aventura and provides flu shots on a seasonal basis and offers preoperative physicals and clearances when patients are required to have one done prior to a surgical procedure.
For more detailed information on the treatment of a specific type of illness, please contact FastCare at: 786-923-4000, email them at: info(at)myfastcare(dot)com or visit their website http://www.myfastcare.com/